A Traditional Korean Dessert
April 30, 2013
Though we may all have different ideas on how to spend out summer, everyone can agree on looking forward to enjoying the American summer classics. Whether your weakness is an elaborate double chocolate fudge sundae, or a fresh slice of juicy watermelon, these cold dishes help us make it through the sweltering days of the summer in the United States. What about in other nations? Have you ever wondered how the Chinese, Africans, French, or British fight off their summer heat?
Similar to America, Korea enjoys four seasons year around. However, more so than in America, the weather during those four seasons are to the extreme. Though their winters are freezing cold and dry, by June the weather has changed drastically into an unbearably hot and humid period of heat and rain. Therefore, to alleviate the exhaustion caused by the scorching, unavoidable heat, cafés, bakeries and street vendors in Korea concoct icy desserts for consumers to purchase and share. The number one anticipated treat of the season is the traditional Korean dessert, patbingsu. Originating from the Joseon Dynasty, patbingsu is mainly contrived of a bed of shaved ice topped with red bean paste, rice cake bits, sliced fruit and condensed milk. Nowadays, many creative add-ons and variations have been created for the public to try and enjoy. Offering a motley of toppings such as cereal flakes, almonds, banana slices, pumpkin seeds, different flavored ice cream, syrups, and granola, the possibilities are endless and one is guaranteed to find a combination that appeals to one's liking.
Americans who have already tried this popular dessert compare it to American classics such as sundaes, and snow cones. However, what sets patbingsu apart from American classics is the use of two of its main ingredients, the red bean paste and rice cake topping. The "pat" in patbingsu refers to the sweetened adzuki bean paste, made by boiling adzuki beans and sweetening with sugar. The sweet rice cake topping is a gluten free topping made from rice flour, which gives the cold dish a soft, chewy treat. It is also a highly benefiticial treat considering its high level of fiber, zinc and protein!
Though your mouth may already be drooling from the thought of such a lavish dish, when going to eat Patbingsu, don't plan on finishing it alone. Following the Korean tradition of ordering one prodigious main dish and sharing with everyone at the table, patbingsu is meant to be shared. Unlike an ice cream sundae, the portions are usually fit for two or more, and depending on the size, prices vary anywhere from four to ten dollars.
Don't miss out! Your time is short, remember, this dessert is only offered during the summer time!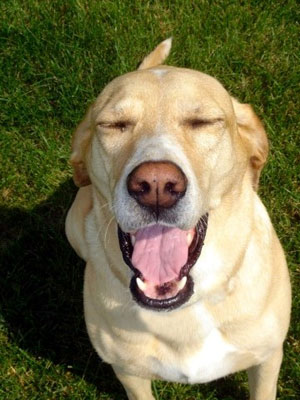 © Ashley E., Downers Grove, IL