More Sleep = Better Health
MAG
Ben Franklin once wrote, "Early to bed, early to rise, makes a man healthy, wealthy and wise." People would assume that Ben also meant students, but schools start before 8 a.m. which means most have to wake up around 6:30. This makes it challenging for teenagers to sleep the nine hours that the National Sleep Foundation (NSF) recommends. If adolescents could sleep the recommended number of hours, their overall health would improve (as well as their grades). Schools should move their start times to 8:30 or later.

According to the NSF, it is normal for teens to go to bed late: only 15 percent of teens fall asleep before 10:45 p.m.; five percent hit the sack around 10:45 p.m and the remaining 80 percent go to sleep after 11 p.m. Many teens have sleeping disorders including insomnia, narcolepsy, and sleep apnea.

Furthermore, doctors say that lack of sleep is the top health problem. If true, why can't something be done to help students get more sleep? Studies show that teenagers who sleep nine and a half hours have less depression, are late to class less often, and suffer fewer health problems. Additionally, well-rested teen drivers enjoy a reduced chance of being involved in an accident.

Another benefit of starting school later is that students' grades would improve. It's easy to see that more sleep = alert students = students paying more attention in class = better grades. This has been proven in studies of schools all over the United States that have changed their starting times.

Ultimately, it is important for teenagers to get enough sleep so that they will remain in excellent physical shape and earn superior grades. For students to achieve this, however, schools must begin later. Not only would students benefit from a later starting time, but administration and faculty would as well.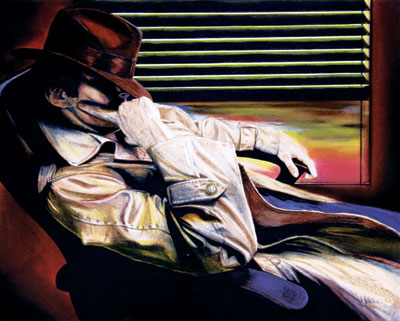 © Anonymous