Marked.
June 10, 2009
This is something that should not happen to teenagers. To children, to adults, to anyone.
Depression should not happen.

I was eight when I learned about suicide. I went to Church Camp when I was twelve- that's where I learned about cutting.

I was thirteen when I had my first taste of dispair. I was fourteen when I gave in to the emotional pain, and let it out through physical. It was only a paper clip, only two small scratches on my arm.
It was only the beginning.

I spent that next year cutting quietly with a Biq Razer I'd broken in half. My mother found it, and my intense, secret, hateful feelings on life. And she did absolutely nothing.

I stole two of my mother's prescribed pain killers when I was fifteen. I spent those next twelve hours throwing up my burning insides.
I had a headache, yes. But the pain inside of me was hushed, if only for a while.

The next week, I stole only one.

Today, I am sixteen. I am still depressed, I am still giving in every once and a while, and I still have not found help.
"Help" in my opinion, is the written word.
"Help" is knowing that I'm not alone... all the time.
"Help" may not be Jesus, or meds, or my mom, or my best friend- who by the way, can't stand me or my sadness any longer.
"Help" is knowing that someday, I won't be completely whole, but I will be almost as perfect as even you.

I will spend the rest of my life with those firey, red marks on my thighs... but you know what?

What I didn't kill myself with made me stronger.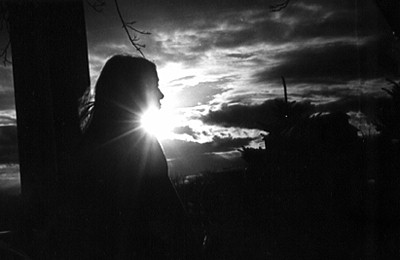 © Anonymous