Herd Immunity: Yay or Nay for COVID-19?
May 15, 2020
Community Immunity
On March 12 2020, while other European countries were enforcing social distancing guidelines and school closures, Britain planned to implement a herd immunity strategy.
What is herd immunity?
Herd immunity, also called community immunity, is a protection method through vaccination or preceding illness that prevents the spread of infectious diseases. The strategy occurs when a large percentage of a population is immune to a disease through vaccination. The main purpose of herd immunity is to protect people who are unable to vaccinate. The percentage of individuals who remain susceptible to the disease will be protected by the immune population.
Does herd immunity work all the time?
An increase in infection rate leads to a higher number of vaccines needed for herd immunity to work. The death rate from measles, a highly contagious disease that can lead to pneumonia, has been largely contained because of herd immunity. Ever since 1968, when a measles vaccine was introduced in Britain, 20 million measles cases and 4,500 deaths have been prevented in the country. Hence, herd immunity has greatly decreased the infection rate and death rate of measles.
Unfortunately, herd immunity does not always work. Herd immunity loses its usefulness when a disease is not transmitted through humans. "One example where it would not work is tetanus. The bacteria which cause tetanus lives in the soil, so anyone who is not vaccinated would be susceptible and could easily be infected if they were exposed to bacteria in the soil, such as through a dirty wound, even if everyone else around them was vaccinated and protected." says Manish Sadarangani, a professor at the University of British Colombia.
Can herd immunity ultimately defeat COVID-19?
In March 2020, Britain announced its unique way of using herd immunity to fight against COVID-19. Because COVID-19 spreads by human contact, herd immunity could work under specific circumstances, but with small possibility. "Our aim is to try to reduce the peak [of the epidemic], broaden the peak, not suppress it completely," says Patrick Vallance, Britain's Chief Scientific Advisor. Since vaccinations for COVID-19 have not been developed yet, the only chance for herd immunity to work requires at least 60 percent of the population in Britain to get sick and then obtain immunity. This method has raised many doubts about its feasibility even from scientists who knows the strategy.
"Another strategy might be to try to contain [it] longer and perhaps long enough for a therapy to emerge that might allow some kind of treatment," explains Martin Hibberd, professor of emerging infectious disease at the London School of Hygiene & Tropical Medicine. "While this containment approach is clearly difficult (and may be impossible for many countries), it does seem a worthy goal; and those countries that can should aim to do." However, this method faces controversy, with Anthony Costello, the former World Health Organization director, arguing that the approach could go against the World Health Organization's policy.
Since Britain's decision to use herd immunity to defeat COVID-19, the number of cases have surged exponentially, leaping from 590 cases on March 12 to 60,733 cases on Apr. 8. It is probable that the rise in the number of cases correlate to Britain's strategy, considering the large amount of people exposed to the virus without regulation. Since the upsurge, Britain has tightened its regulations on social distancing and travelling, adhering to World Health Organization's guidelines.
To sum up...
Although the herd immunity strategy seems to be weak in the face of COVID-19, the virus has only started its initial phase of invasion. Whether herd immunity will work in the future is still unknown. But, as of right now, we should follow the rules on social distancing and wash our hands to prevent the spread of this fatal disease.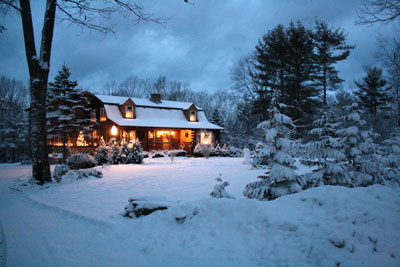 © Paige C., Rutland, MA