Forgetting Yesterday
October 2, 2013
She just stares out the window,
Rubbing at her aching wrists.
"Shut up, ugly."
She's done it again.
"Go away, fatty."
She promised she wouldn't,
But she just couldn't live without that feeling.
"Go hang out with your friends."
She was disgusted with herself.
"Oh wait you don't have friends."
How could she do this?
"You're just a nobody."
How could she do these terrible things to her delicate body?
"You should have been aborted."
It was her drug,
Her addiction.
"The world would be so much better if you were never born."
It was her happiness and her sadness.
"Piece of crap."
Her anger and fear.
"You are nothing."
It was her escape from the cruel words they had said to her.
"You will never be anything more than a nobody."
No matter how much she tried,
She would always come running back to her blade.
"Kill yourself."
It was the only way she knew.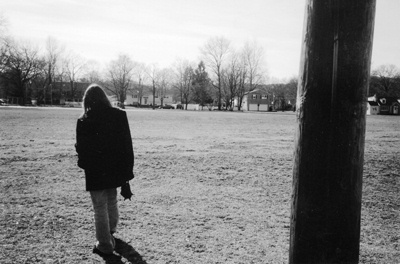 © Rosalie P., Pompton Plains, NJ