Real.
July 3, 2013
What's this kid dong here?
I thought his kind knew.
You know its been a while since the last negro passed through.
They wondered if the stories were true,
"Does he really smoke weed?"
"I bet he doesn't even know how to read."
HA HA!
That was a good one.
But i'm worried, did he bring a gun?
You know how THEY are,
always taking things too far.
I'm glad he's the only one around.
No HOMIES to back him up when we beat him down.
Is he wearing glasses? Wow what a nerd!
And look at that neck, making him look like a bird.
SQUAK SQUAK!
That's what they used to say.
Every time they saw me coming their way.
I had to do something quick, to help me fit in.
But how on earth am I supposed to change the color of my skin?
I walked into school that very next day,
No specks to be found on this face.
I strolled down the hallway, my look completely new.
New shirt, new pants, haircut, new shoes.
I was fresh...
But nobody else could see it.
Oh look the black guy got new clothes, so be it.
I thought to myself "Maybe I'll try sports".
First football practice Tuesday, helmet and shorts.
Never played a sport in my life but i was ready to play,
ad what better time to start than seventh grade.
When I ran out on the field, everyone just laughed.
Then someone tripped me and my face hit the grass.
It must have been pride,
I must have gone mad.
Because when I got up from the ground I just laughed.
Big wide smile, teeth full of dirt,
I said "Good one man, that almost hurt."
From that day on they never picked on me again.
I guess forgiveness goes a long way in the end.
I tried this on others, the results so sweet.
Making friends left and right because I turned the other cheek.
The teachers couldn't believe it, they didn't understand.
How was this negro such a respectful young man?
Wasn't this hoodrat supposed to be cruel?
No respect for authority just to be cool?
What they didn't know was that this "Hoodrat" was a broken soul.
Dead mother, lost father, life before had no hope.
Saved by an angel that taught him lessons of life.
How to say "Yes sir" and to treat women right.
"The whitest black guy I've ever seen" they say.
Because I like to read books and I speak this way.
I got tired of hiding, tired of not being me.
I realized that's not who I have to be.
They portrayed me as a person that didn't fit my description.
But this was not a fairy tale, this was not fiction.
If they don't like what I say, I'm sorry that's how they feel.
But I am not a Fairy tale,
I AM REAL.

And though It still hurts deep inside,
I have a smile on my face, and do what's right.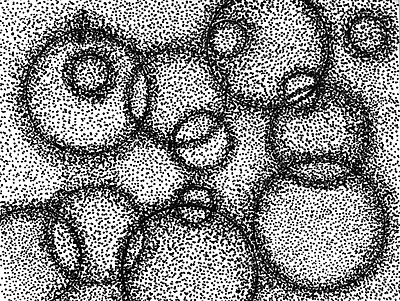 © Nasiha M., Huntsville, AL