The Puppet
March 3, 2013
I am a puppet,
Held up by threads,
Frayed at the ends.
The puppeteers are cruel people,
All one hundred of them or so,
They laugh and they joke,
At my fat wooden body,
My worn rag clothes
My painted on smile.
They pull my strings left and
Right,
Dragging me.
They cut my stings,
One
By
One.
Until I fall.

I am a puppet,
Crumpled and broken,
My threads are all cut,
My heart is torn open.
My puppeteers left me.
Though I am glad.
What am I now?
What is a puppet,
With no one to pull my,
Stings.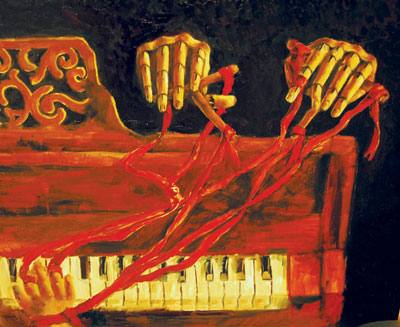 © Bonnie S., Fremont, CA