Drake, the love bully
May 7, 2012
'I made a lot of mistakes Elise. I know I can't take them back. Im so sorry I did that stuff to you but can we make new memories?' the text said. I didn't reply. I told him I was done with him. I'm never gonna talk to him again. He needs to accept and move on.
He sents another text message. 'Fine. Don't accept what my feelings are. Why would I want to date some depressed know it all anyways? I mean, you're a no body and always will live in the shadows. You blend with the back round. You're plain Jane. I hope you die. I hope God damns you to He**. God knows what you put me through. I'm done being the sad little puppy chasing after you. I think you need to stop with the pride thing. Everyone knows you are nothing special. My mom said you were ugly. You know what its true. Who would want you? Your personality sucks. Your heart is cold. No one likes you. You have no friends. The worst part is I can't believe I fell for you. Good bye you ugly, depressed, nobody.'

I looked at the text and started to cry. Everyone had to point out my flaws? And according to him there is NOTHING good about me. I thought his mother loved me. I guess that was an act too. Like her sons love for me. He's right I'm a no body and I enjoy hiding into the back round. I'm not good at anything but ignoring pain. Even now I cant do that. What am I gonna do at school tomorrow? I'm scared he's gonna make this message to twitter or facebook. My life has to come to an end one day. God, please take me away.

You know it use to be he thought I was beautiful. I knew his love crap had to end. I let it go on. Yeah, I told him we were done forever. Please, cant we just be friends. He's always got to make things complicated. When we dated he always said, "I will love you, forever and always." Well he cheated on me. Yeah he loves me so much he could break up with me for another girl, or he couldn't say no. the way I see it is that I was right. He just wanted to put me down. He got what he wanted. I was captured. They are gonna kill me. Yeah, I know sad ending. He got what he wanted. They let me write this to my family. You know what? He called these people to kill me. He knew that was my wish. Thanks Drake.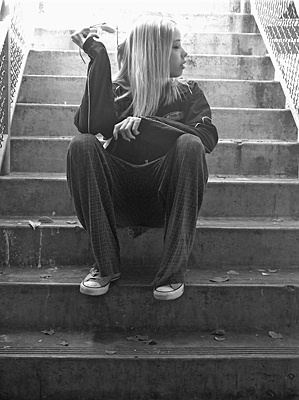 © James M, Walnut Creek, CA