Alone
May 1, 2012
Not here
Not now
I will not
Cannot
Cry.
I refuse, rebel against
My tears.
I tried to refuse them too
But no,
How silly of me to try.
Just a few more minutes
Just hold it in.

Home.
The smell of flowers and earth
It usually comforts me
It's supposed to comfort me
But not today.
Up the stairs quietly
No want for kind words
No want for attention.
To my door,
The green door.
It usually makes me happy,
Makes me smile
But not today.
Flip the sign on my door
No want for interruptions
Not from anyone.

I'm in.
With my back to the door
The floor,
The rug.
My soft rug
It might offer comfort.
Face first I fall
Into the rug.
I let it hold me
Not talking,
Not asking,
Just holding.
I cry, I cry and cry
And cry.
It comes and comes
Water full of salt
And hate.
It fills my eyes
Over fills
Overflows.
I'm home.
I'm safe.
I'm alone.
But I hurt.
Down to the bone.
An ache
It wont leave
Never again.
I will always carry it.
A scar
Ugly and gaping
Bleeding.
But no one can see it
I hide it
I'm good at that.

But it hurts.
Every day they hurt me
Mercilessly.
No one can help.
Some say I can help it,
Can change it myself.
But thats not me,
I can't hold my own
Thats why they chose me
I'm alone and they know it.
And they prey on it,
Alone.
So alone.
Always alone.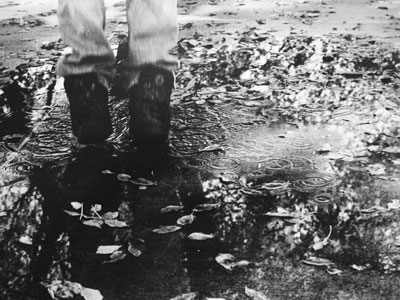 © Laura M., Eagan, MN