Bring back our music convos!!
May 20, 2011
Dear Dr. Mills,

Recently it has come to my attention that music convocations have been cut from the school district. As a band student, this upsets me deeply. I propose that we keep and maintain our districts' music convocations.

We need our music convocations for several reasons and one of them is because it introduces younger students to the subject of being in a musical activity. Seeing the jazz band perform while I was in elementary school inspired me to join when I entered 6th grade.

Another reason is we need fair recognition which makes equlitily between sports and music. If you have sports recognized in our schools but you won't allow music students to perform for our peers, then you are unfair towards those who have musical abilities and not athletic abilities. Also those who have musical abilities want to display their hard work and talents to our fellow students. A lot goes into learning a song and not everyone who wants to come can go to an evening concert.

The next reason is music helps build interest and energy for non-athletes. Athletes look forward to their games and put much of their energy into the games which is what music participants do but in a different way. Music students put their energy into learning their parts to play for our peers while still looking forward to the moment we step on stage.

My last reason is exposure or the experience these musical activities (choir, show choir, band, etc.) are important to many students. Though some kids are not in the musical activities, they do enjoy listening to their classmates perform. If you take it away and they can't make it to the evening concerts, then you have taken away the students exposure to music.

Taking away our music convocations is because you think we do not get enough reading or writing in our day. Our reading/writing teachers could incorporate the experience of the convocations into our curriculum. Norwell already exceeds the instructional state minute requirements which shows that we do in fact have enough time for reading/writing with music convocations. Also we have round table Fridays where we read and do nothing else for 15 minutes. During I-step we are on a two-hour delay schedule and the hour and something minutes after we're done is wasted time. Though sometimes we do read with the extra time we usually do not, so we could use the time for music convocations. I propose that we keep and maintain our districts music convocations. With both the sports and music being recognized, we keep the equality for those with music, sports or both abilities. Also, the younger students become exposed to musical activities which they might want to be involved with when they become older. The music students want to show our hard work and where we put all our energy, just like those who play sports, to our peers. If you don't return our music convocations then what's next? Pep rallies? Taking these away from us students leaves us being unrecognized as members of the band or swim or anything else a person may be involved in. Please think of all the students when deciding about the elimination of convocations.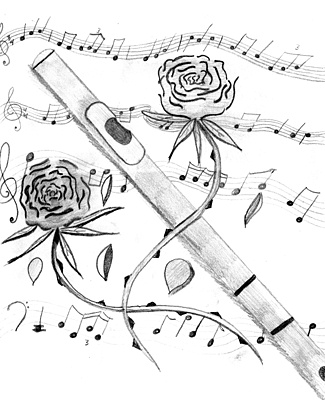 © Whitney S., Philadelphia, MA