Love?
October 28, 2010
" oh i jst lve himm!" your friend texts you.
Her squeals are almost audible behind the phone's buzzing.
"Yeah, I know you love him." You text back, using proper grammar.
She goes on and on about how 'hot', 'sexy',and 'sweet' he is.

You honestly hate 'him'.

I am not talking about a friends boyfriend. Not a father, or something like that. I am talking about a celebrity. Any celebrity, in fact. One girls squeal over. Thinking that he is so 'hott' and their new husband.

What astounds me is that you are going to never meet this person. This celebrity. And even if you do, he will never remember you. He may, but there is so many other girls thinking the same thing!

Why do girls love people they will never meet? Why do they ignore the guy in the corner, secretly loving them to death. The only true answer I ever got was "becuz He ish FAMOUS! not lyk the pathetic boi i h8te." if you didn't understand, basically because everyone else loves him.

I understand loving the celebrities music, and looks... but going crazy over him? Thats not love.

I copied my feelings into my phone. Her the recipient. Titled it 'Love?' And hit Send.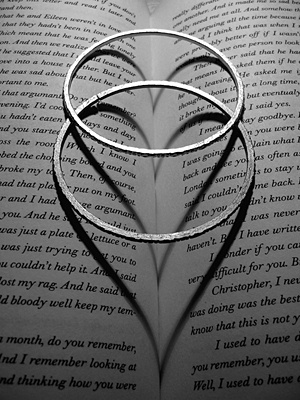 © Julia K., Old Tappan, NJ