PSYCHO-Part 1
October 15, 2010
And she wanders through life, not a smile on her face, a lonely soul who's lost her way. She sometimes wonders what's the meaning of life?
and why do we strive for love when we just get hurt. Flames of self torture eat at her soul, her heart a glacier of impassive emotions; untouched. She finds she enjoys hurting herself; slicing, burning. To her torture is the name of the game and she loves it.
To her everyone serves one purpose...to hurt. To hurt and wiithstand pain and sorrow. To THRIVE in it. She laughs at pain... And continues her emotional killing spree.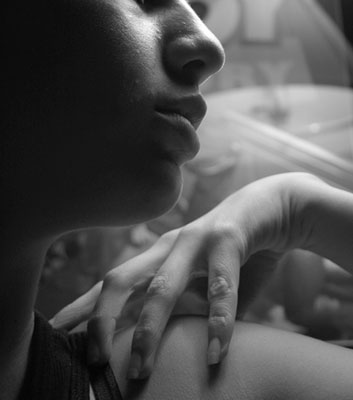 © Rebecca B., Santa Clara, CA