The 28th Amendment - The Encounter - Brianna Anderson
May 26, 2010
I had to fill out this special form that said I didn't want Erika to be charged. It wasn't really hard to figure out, even though they threw in words like
"floccinaucinihilipilification."
Erika really didn't deserve to be charged. She had just been doing her job.
"Thanks, Brianna. You saved my career," said Erika.
"Yeah, I could tell you would do just about anything for it," I said, as we walked out of the courthouse.
"Why do you love your job so much?" I asked, stopping at the bottom of the steps. "Don't you get tired of horrible people?" I had to ask. I never got how a policeperson could enjoy their job.
"Just being able to put the horrible people way and keeping the victims safe helps me sleep at night."
"That's a good answer."
"Well, c'mon. I'll drop you off at your house."
We started to walk towards the car. Two boys I know in my class, Jonathan Hunt and Reed Jackson, were leaning against the car, waiting.
"Hey, Jonathan, hey, Reed. 'Sup?" I said casually.
"I can't believe they fell for it," Jonathan said to Reed.
"What are you-" I said, confused.
"Maybe the fact that I stoleand wore her sweatshirt during the robbery!" laughed Reed as I stood there and watched Reed give Jonathan a high-five.
"That was a nice burn," Jonathan said.
"So you-" I said, putting it together.
"That sounds like a legal confession," Erika assumed.
"Put your hands behind your bank," ordered Erika as she pinned the boys to the car, "you have the right to remain silent. Anything you say can and will be used against you in a court of law." Erika paused for a minute. Then she looked at me as she said,
"You have the right to an attorney. If you cannot afford one, one will be appointed to you."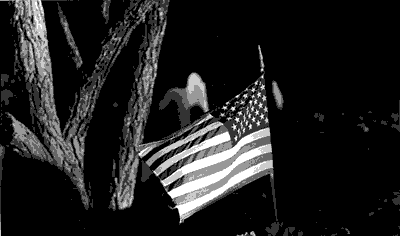 © Kimberly R., Marblehead, MA