The 28th Amendment - The Meeting - Erika Smith
March 12, 2010
I had gotten a letter from Brianna to visit her at Riker's Island. The trial had been adjourned for today, and the defense's case would start tomorrow. Meanwhile, Brianna was staying at Riker's, or as anyone in or nearby New York knows it as, a criminal's worst nightmare. A fourteen-year-old burglar didn't deserve to be there.
Now, they had put Brianna in the classic orange jumpsuit. Her hair was a tangled mess, and she had lost that teenage glow.
Mentally, she seemed even worse. I watched her from behind bars as she paced back and forth. Then out of nowhere, she beat herself up against the wall. I decided to get in there before she threw the table across the room.
"Hello, Brianna." Brianna's knuckles were bloody red, and she had stained the walls with the same color.
"Oh, hi, Detective Smith."
"Call me Erika," Brianna was still shaking, "there was something I noticed in court today."
"Yes," I said, not quite sure where she was going with this.
"When Mr. Hernandez asked you about me. Detective Riker was... staring at you. Silently threatning you. I know that look, my dad gives it to me all the time." This girl was smart, she was onto us.
"Do you really think I'm cold-blooded?" Brianna asked boldly. It took me a minute to answer. Not because I was unsure, but I felt like Joe was watching me wherever I went.
"No, I don't think so."
"Then why did you say I was?" Even though Brianna was tough as nails on her exterior, inside, she was weak. Her voice started to crack.
"Because... it's my job." And I was trying to save my butt.
"Really?" Brianna didn't sound like she believed me. "Or were you and your partner caught by your captain and now you guys have to fight to save you jobs?"
There's no way she could've known that. So I crept around answering it. Because if she did really know, then our whole case was out the window.
"Why would you think that?"
"Because, I had left something in the interrogation room. I went, or me and the guards went, to go back to get it. I heard your captain yelling at you." Our case was running out that window.
"But... maybe you could help me."
"What do you mean?" This was dangerous. Either way, my job could be lost, so I guess it couldn't hurt.
"If you help me, I won't press charges against you if they find out you violated my rights."
"Help you with what?"
"Defend myself."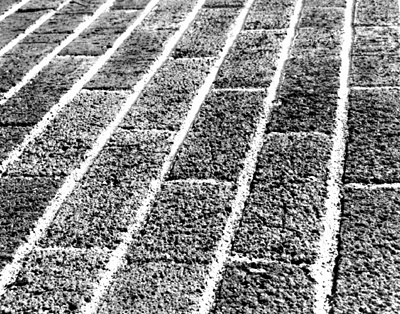 © Travis K., Phoenix, AZ