The 28th Amendment - Arraignment & Trial (Part 1)
March 4, 2010
"All right, do you understand these rights as they have been read to you?" The "Honorable" Judge Emily Roberts asked. You could tell she had been asking that question all day.
"Yes, Your Honor." They had been read to me a thousand times by now. If I didn't understand them, I was even more illiterate than my teachers thought.
Even though she told me I could have a lawyer, I realized the truth. I didn't need a lawyer.
"All right, how do you plea?"
"Not guilty, Your Honor."
"Trial is set to date in one hour."

One hour of being locked up in the can later, I was as best dressed as I could get. My grandpa had taught me being well-dressed gave a good impression on the court. He should know, he's been in my place four times.
I was uncomfortable in a blue skirt that came to my knees and a white blouse that itched like crazy. I was wishing my mom was here, to tell me I needed to speak loud and clear, to hold my head up high. I was wishing my dad was here, to tell me how to defend myself, by going on the offensive.
The courtroom itself looked like something straight out of a crime TV show. Almost the whole room was wooden, from the floor to the tables to the ceiling. There was a metal nameplate that said, "Hon. Emily Robets" at the judge's stand. There was a defendant's table and a prosecution's table, and benches in the back for the police and witnesses to stay. There was that stand where whoever's being questioned is that I don't know the name of.
The prosecution started their case first. Marcus Hernandez was questioning Bad Cop on my character.
"So, Detective Riker, when you where questioning Miss Anderson, what was her demeanor?"
"Stubborn. We had to question her for hours before she confessed. Then she goes and wastes all that work by saying 'not guilty'."
"Objection, Your Honor." I interrupted. He couldn't say that, could he?
"Sustained. Just answer the question, Detective," Roberts told Bad Cop.
All of the prosecution's case was basically saying how horrible and unreliable a person I was. The only person who really stood out to me was Good Cop.
"Detective Smith, a crime like this requires cold-bloodeness. Does Miss Anderson seem like a cold-blooded person?" Good Cop hesitated, like the classic deer-caught-in-the-headlights. Everyone knew the answer Mr. Hernandez wanted to hear, but I watched as Good Cop looked over to Bad Cop. Bad Cop's eyes were staring into Good Cop's soul.
"Yeah, she did. Cold eyes that gave you nightmares." Though they were asking about me, she had just described Bad Cop.
With this new observation, I couldn't help but think that I knew a way out of this.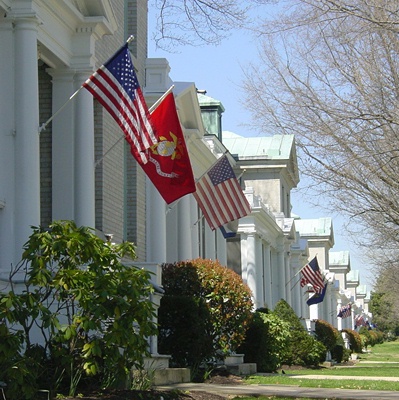 © Kristin B., Middletown, DE