Bump In the Floor
April 6, 2009
Protruding from the vomit-colored carpet in a bump. It's been there for years. I accept that you would think nothing of this, but no you must dream and fantasize on this very topic. Better yet, I will tell you the story of how it came to be. Though you may not believe, it is all truth.


Human remains; that is what the bump is. Years ago a well-known student, much like a shadow, committed suicide. This young suicidal student was Willis, and to this day his spirit haunts the school. He and his one and only friend, Philander, nominated assistant, captured a death adder snake. Inserting the venomous fangs into Willis's body while he slept. This way was most painless rout they could think of. After Willis's body was stiff as a board, blue as the ocean and cold as sleet, Philander dissected the corpse. Ear by ear, toe by toe, tooth by tooth, he dismembered the body. Burying each chunk of human flesh around the school.



Then Philander fabricated a story of how Willis's family had retreated in the night from the law. The student body never seemed to believe this story though. The night after he disappeared strange happenings arose. Things disappeared, broke, and moved seemingly on their own. The room warm and toasty would bring a sudden chill, like a northern wind. A quiet room would have a silent whisper in the air, always the same words chanting " I have come and I have gone, you have come, but yet to be gone!"


Philander eventually lost his intellect and forced to move into a psychiatric facility. Willis, the one he assisted in murder. Never confiding in a single soul with this horrible deed. There he was greatly feared by the other inmates, keeping mostly to himself. Dying a lonely man his greatest wish a friend.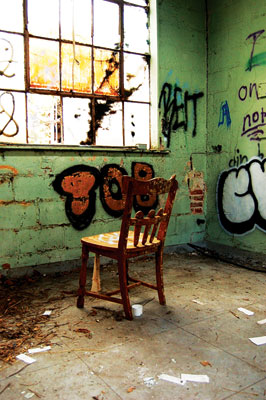 © Gianna V., Sewell, NJ