Reading Hearts
August 29, 2015
All those times you've been on a date or in an interview, you've thought, "I wish I could just know what they're thinking." You thought it would be so wonderful, so convenient, to just read their mind.
Did you ever wish you had the power to read minds? Did you ever think how wonderful it would be to know what's going on inside their little heads?
It isn't wonderful. And it's not even for the corny, "You don't want to know what's going on inside their minds" reason.
It's not wonderful because you can't decipher what you're hearing. Thoughts move too fast. They're all jumbled up and jumping over themselves. Thoughts move so fast that when you do finally pick out a specific, individual thought, it's gone faster than you can figure out its meaning.
Thoughts move like lightning. They aren't in an order. They only make sense to the person thinking them. I have rarely met a person who has clear thinking. Everyone's minds are racing all the time. Jumping from thought to thought, in and out of consciousness. I think half the thoughts we think we don't even know about. They're just too fast.
I can read minds, yes. But it does no good. The brain is an incredible multi-tasker that no one can outrun. And I can't understand the majority of what I hear. 
There is one exception. One time, I heard something spectacular. It was marvelous, so unusual. I've never forgotten.

I stepped off a train, right into the path of a young man. I said sorry, and tried to get out of his way. As I moved right, our eyes locked for just a moment.
Suddenly, there was silence in my mind. The messy and cluttered thoughts of the other two hundred people around us disappeared. I heard just his. Just one thought.
"I love you."
And just like that, he walked away. The din of random to-do lists and worries swelled in my brain again. I yelled for him. I yelled his words right back at him. He was completely gone. He disappeared.
What kind of person loves another human on sight? What kind of person has that thought when a clumsy girl gets in the way?
Maybe a person who reads hearts instead of minds.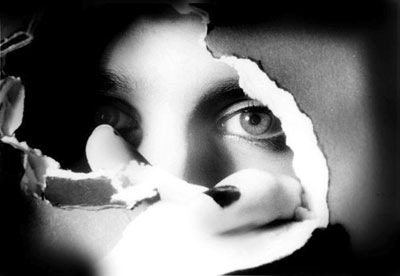 © Tabatha B., Peoria, IL