Quarters and Times
December 19, 2012
ZAP!
Birds scattered from the treetops, their flapping and cawing shattering the silence of dawn. Dr. Orwitz opened his eyes. He placed the phone back on its cradle carefully, as if though it was made of glass. Stepping out of the phone booth, he surveyed the scene, hardly able to contain his elated shock; his mission was a success!
A shiny, powder-blue Cadillac bustled down the street. Two girls in poodle skirts strolled down the sidewalk, oblivious to the disheveled man who seemed to materialize out of nowhere. Across the road stood Goldstein's Pharmacy at the height of its prime, its windows cluttered with advertisements featuring low-cost flu shots and Goldstein's famous 25-cent butterscotches.
Dr. Orwitz hadn't tasted those glorious, savory, mouth-watering butterscotches in nearly fifty years, since Goldstein's went out of business. They were the very reason that he toiled away in his lab for months, mocked by his peer scientists and labeled "mad" by the townspeople. They said he couldn't travel through time, couldn't manipulate the borders of the space-time continuum. But they were wrong, oh how they were wrong!
Dr. Orwitz sprinted across the street into the drugstore and threw himself into the candy aisle that he knew so well from his youth. Grabbing a single blessed butterscotch, he barreled over to the check-out and plunked the candy and his only quarter onto the counter. Triumph at long last!

The cashier, a surly young man, looked from the shiny 25-cent-piece to the stained lab coat, the bugged-out eyes, and the white, wispy tufts of hair of the old geezer who stood before him. He knew this type. "I'm sorry, sir," he intoned with no trace of apology in his voice, "but I can't sell you this butterscotch. Your quarter has the year 2004 on it. It's 1957. This coin's counterfeit."
Dr. Orwitz was stunned. How could he have overlooked such a crucial detail? He bolted back to the phone booth time machine, threw the door open, and in his frenzy yanked the receiver so hard that it was ripped off its cradle. Without the receiver, the time machine was useless. Dr. Orwitz, now a completely-mad scientist, let out a long, blood-curdling scream. The birds that had just returned scattered once more from the treetops.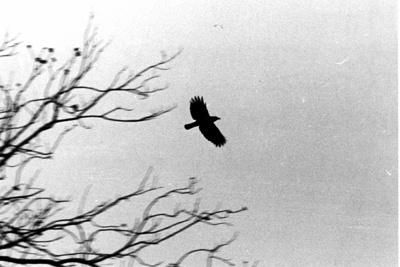 © Jacqueline T., Flowermound, TX