The Last
March 19, 2012
Crumbling.

The explosions rang, but I didn't hear, my feet had become like molasses, the world moved at sluggish pace- swirling around me in that awful, deafening silence.

Dying.

So this is how our world will fall, I duck a crossbeam the size of a tree trunk, running, I don't know why or where, it will take me an hour to run through the steel jungle new york has become- the streets are covered with rubble, crushed bodies, and debris.

Dead.

The last explosion sounds, I fall to the ground as the earth shakes, the booming still echoes in my head.

Silent.

I wake up in a daze; the jagged lines of toppled buildings skew the horizon, the dusty air so thick. I cough, pushing myself up. It is so quiet, no hum of traffic, no chatter of crowds. I feel as if that cough could be heard for miles. I climb gingerly over some beams, normally fear would paralyze me, but right now, I am too frightened to be scared. I yell.

"Hello?"

The most cliché line I can think of as if I am re-living every apocalypse movie I have ever watched. My footsteps echo, bouncing of the broken buildings and piles that used to be skyscrapers- I stumble my way to central park- I think of it as the most open space, so maybe the safest- no luck. The silence is sickening, the dust covers the ragged leaves of fallen trees, the park benches smashed by steel bars. What has happened? Who did this? Where is everybody? Why did I survive?

Lucky.

Was that simply it? I was in the right place at the relatively right time? I sobbed- a break in the deathly silence that envelopes me- a new feeling seems to creep out of the depths of my mind – not jut loneliness, no, something deeper, stinging.

Don't ask me how I know- this feeling, it is so sure.

You wouldn't understand.

Unless you have ever been the last human on earth.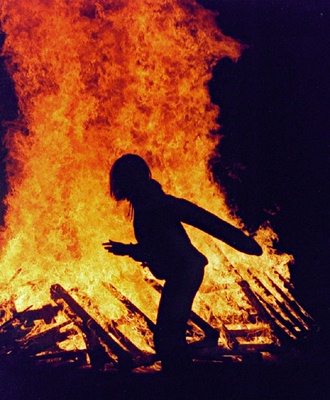 © Hali S., Robinson, IL