A Moonlight Change
April 19, 2011
Change. I hate it, but it's me. No matter where I am, or who I am with, change is afoot. As midnight gains on me I retreat to the recesses of a nearby cave. Maybe it'll be safer here, I think to myself. But I know it's a lie, because change is growing nearer every second. I know when it comes it will hurt.

I feel a sudden ache rise in my muscles, its happening. I push myself against the cold, wet, stone wall. I cry out as my bones begin to shift, and double in size. The pain brings me to my knees and I shut my eyes holding back tears.

I hear the sudden ripping of my clothing as I grow out of it. My body shudders, and I cry out once more, as the reflection of the full moon bounces around the puddles in the cave. No matter where I hide it follows me.

Then my memory fails, and I fade into my canine side.


I wake up, naked, and cold in the middle of the forest alone. I struggle to my feet. My body aches, and my head hurts. My vision is a bit hazy and I can see the bare, human skin on me

The change is over.

I'm me again.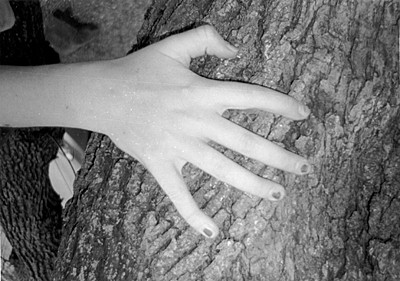 © Abbey O., Marblehead, MA