Cernunnos the King
August 21, 2010
There are many a story about things which dwell in the wood. Hidden under leaf litter and foliage, they are guarded by trees themselves: wise, slumbering giants who awaken only for the direst reasons.

The Horned King rules absolutely.

He is a hunter, but protector of those who some would call 'prey'. With every newborn creature who comes into existence in his domain comes another in which he fights for. Squirrel and wolf, cricket to ant and all in between swarm at his feet; dryads sing at his comings and goings, fey folk dancing around his head and in his hair, worshipping his glory.

Alas, he is not only hunter but the grand prize of game to others. Little more then an elusive trophy, he is relentlessly tracked by both noble and common man alike; his man, as fine as silk; pelt in shades of tan and white like a collage of natural glory. And the set of antlers atop his head sits like a pronged crown.

As he stalks and evades, his phantom subjects wander behind him, as hounds approach but scatter before resuming the chase. Their barks fill the forest, and join the song of the King.

Forget not the dead, for the dead not forget you.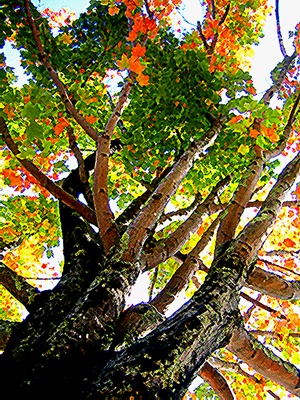 © Kathryn R., Shelby, NC