The Water
August 10, 2010
I sit here on these stone steps, warmed by the summer sun, watching the water before me flow. It appears innocent as it caresses the small rocks and pebbles around it, but I can sense a deeply buried fury. It does not want to stay like this, tame and innocent. It wants to rise up and flood the hated stone. It wants to see the city blocks crumble beneath its raging strength.

But the prison walls are too strong, and the water polishes them as it tries to escape. The light glints prettily through the water, onto the rocks. The people around pay no heed to the hissing roar, do not fear the terrible beast that they themselves have created.

The water's thoughts are mad and incoherent, but it knows one thing with startling clarity. It knows that one day it will rise up and have its revenge. And one thing I know, is that it is right.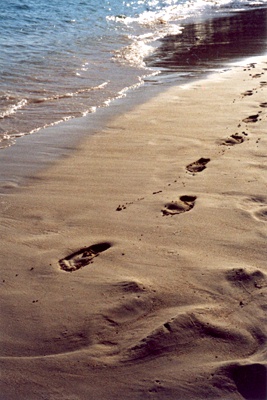 © Ashley B., Potomac, MD