Parallel: Part 4
February 16, 2010
I wake up to the morning sun shining brightly in my face. For a fraction of a second I am happy, but I see Taren perched comfortably on his dumpster. He has out a notepad and pen, and he keeps looking up, then back down to his notes. I doesn't grunt things like "Mmmm…" or "Aha!" he stays focused.

"Ummm…" I start off. "Whatcha doin' there?"

"Notes." Taren says, looking up. "I find you rather fascinating." What is this man? The song "Decode" by Paramore comes into my mind. I shake the thought away and squint at the sun, low in the East. "Pardon my manners." Taren continues, "Good morning."

"Uh… good morning?" I say it like a question. The look in his eyes reminds me of Luke. I shake away the thought and turn back to Taren, who looks like he's in pain.

"You okay there?" I ask, and instantly regret it. This man kidnapped me, and I have no reason to be polite or caring in return.

"Shut up, Lu-"he starts to say, but stops when he sees me looking- no, staring at him.

"You were about to say Luke." I say.

"No." he says, but his face looks honestly worried that I'm on to him.

"You're not a very good liar." I tell him. "Scratch 'acting' off your 'career options' list."

"RUN!" Taren screams. "Get away from this monster! Get Lana and go somewhere safe! Anywhere but here!" No, Taren isn't talking.

It's Luke.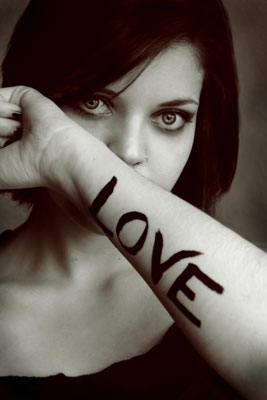 © Michelle B., Blairsville, GA