Where The Bluejays Sing
February 2, 2010
There is a place, West of the sun, where the bluejays - hidden among the trees - never stop singing, and where faeries slip in through your windows at night, sending you sweet dreams of butterflies gliding above the gossamer lake. When the Earth says hello - you will smell the scent of honey syrup - for it's the fire elves' doing, stirring up sweet honey for your delight.

You will find yourself lying in the field of a thousand summers, relishing in the Earth as you listened with your eyes cloed, to the trees telling you its innocent stories, ringing even long after - in your ears.

Or perhaps you'll be lying in the field by Gossamer Lake, transfixed upon the waternymphs, whose voice lure people into the murky waters, devouring them up like a wolf.

Before you go to sleep, you will sit out in the open air by the fire as millions of fireflies dance around you like tiny eyes - winking at you. The place where you can reach up toward the sky ad touch the stars. It's magical.

'So where is it?' you ask. Oh, but see - I cannot tell you the secret. This place where the bluejays sing - hidden among the trees in your backyard. It's there.

Waiting for you, always...

All you have to do is close your eyes

and see.

It is always there. The place where the blujays sing...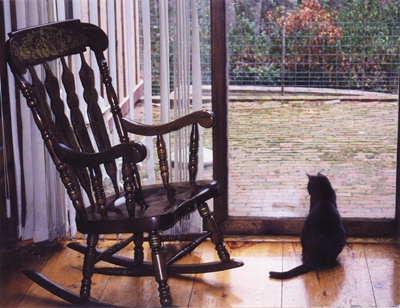 © Elizabeth S., Manomet, MA