Parallel: Part 2
January 16, 2010
"What do you want from me?" I ask, spinning around on my heel. "What, you're too good to do your own dirty work, so you send out someone else?"

"Oh, yes, that's the case exactly." He says sarcastically. "I just can't go out there. I'm- I'm agoraphobic."

"You're still outside." I remind the man, suddenly in a tedious conversation.

"Ah, but only in a way. I another way, I am inside. It depends on your point of view, I suppose." His expression turns thoughtful, but then back-to-business. "That doesn't matter. I- I'm going to need that necklace."

What? My necklace? Luke gave it to my sister, Lana, for her birthday the year Brian, my brother had died. Luke.

Luke.

"No. Absolutely not." I say firmly, with false confidence.

"India," The man says, "please. You're only making this harder on yourself."

"No." I don't bother asking him how he knew my name, he already seemed strange enough.

"Oh, I'm sorry. I believe we got off on the wrong foot, so to speak. My name is Taren, and I would please like to own that beautiful necklace of yours." It's a chain. How is it beautiful?

Because it's from Luke.

"No. Never. You have no idea how important this necklace is to me."

"Just how important?"

"I- I don't think I can explain it so that you can understand."

"Oh, so now you doubt my comprehension?"

"No, I'm sorry, I mean- I don't think anyone would be able to understand. It's beyond words." He looks so familiar- the black hair, the shape of his face. I'd recognize it anywhere.

"Is something wrong?" Taren asks, his fire- black eyes full of either sympathy or confusion- or both.

"I- I- I'm sorry." I stutter. "You- you just look like an old friend of mine."

"And what was that fellow's first name?" He asks, his eyes now full of genuine interest.
First name? You'd think he'd want the last…

"Luke." I blurt out. The words burn my tongue. They haven't stood there in so long. It looks like his eyes went from black to ice blue, then back in a matter of seconds. I must be hallucinating.

Luke's eyes were blue.

"Hmmm… I don't believe I've heard that name before." He says. A good liar, but I'm a good reader. His eyes clearly shout that he's not telling the truth.

I ponder that for a moment. If he is lying, then how does he know Luke?

"You're lying." I say.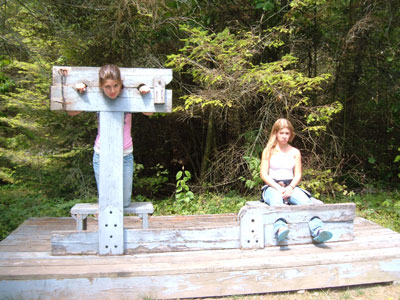 © Hilary L., Rogers City, MI