Hidden Truth in the Silence Darkness
June 20, 2018
It is midnight. The world is now in the state of sleep, where both human and animal are traveling to the dream world to relax before the sunrise starts another day of study. I stroll through the Literature hall, the dying candles cast thick shadows on the walls, as if they are made of ink. The shadows loam over me, menacing for my soul, the monsters of my nightmares and fears to consume me with no hesitation.
I take my walk in the Academy every night because it soothes my mind from Professor Haden's previous test about poems of the early Romantic era, a topic that I instead read for a hobby rather than learning the purpose and the structure of each verse. I could walk in the day, but most of the time the hallways are conserved for the famous students, to stalk the teachers for answers to the next quiz, including people who are skipping their classes by sitting next to the walls and do whatever they please. At nighttime, most students aren't allowed to roam in the hallways at night because of fear that a student could violate the rules of the Academy while the adults are asleep. However, there are a few students who can be awake during the curfew hours by either having elective night classes or having this particular ID card that the security should see when they encounter a student.
I am one of those students who have the unique ID, but luckily the guards know me, so they don't mind to ask for my ID in exchange to a nod and smile as if saying good evening. Yet, they only know me not because of my appearance, it is mostly because of my wolf companion Fang. What makes him unique out of most wolf companions is his appearance: his dense white fur along streaks of blue contrast the shadows, his blue and hue of yellow eyes dart around the walls to make sure every spot is safe for me to walk, and his occasional small growls reassure and remind me that Fang is with me. He walks a little awkward because of his back legs crippled from his former position of a warrior's companion, but I walk slower than I usually do for Fang to catch up.
The wind softly blew from the windows, a sweet sensation of coolness over my body with the blue cape behind me is flying like clothes on a rope. The candles flicker and go out, descending the both of us in darkness. With a swift of my hand, a fire burst out of my left palm, light reaching out and shining out the road before us. With a sigh, I resume my journey to the destination that I plan for the night. After a few turns, the heavy wooden doors appear before me, with two metal bars going horizontal. I glance at Fang, eager yet anticipating emotions coming out of him, the feelings of desire to fight, but I don't need him to fight my battles.
"Stay here Fang," I think, my mind sends a message to his mind like two cans connected with a string. "I'll be right back. I can take care of myself in there, be on the lookout for anyone and if they are getting closer, just howl."
Fang growls in disapproval, but my glance silence his protest, and he leaves in a huff. Strangely, his massive fluffy tail swings from side to side, and in a few seconds, Fang is gone in the darkness. I scan back at the doors, calculating on what to do to open the door. Opening it with a push of the metal bars is possible, but I don't want to cause any problems. I press my hand against the smooth wood, sensing an ancient spirit within the forest as if it has a past to reveal before me, but that is something I never have an interest in. I whisper, my voice is cracking from never being used for about 7 years, "Open."
The doors crack and creak, not a problem since the doors slowly open to avoid any disturbance. Light comes out of the gate, bathing me with elegant vibes. The library, the one place I love when it comes to spending time alone. I enter, books fly and land on bookshelves, and the torches send fumes of smoke to the ceiling that reveals the stars out in space. I soon reach to the desk where there is a man with his brown and green bear companion, engross in a book the man is reading. I coughed, earn his attention while I get a good scan over his face: glasses shield his brown eyes while there are pimples just below the eyes. His spiky white hair reaches out as if he got into an electrical shock from touching an outlet by accident.
The librarian raises an eyebrow, "The library's closed, come back tomorrow."
Without a reply to that, I reach into my pocket and pull out a piece of paper I wrote several minutes ago and offer it to the man. He snatches it and read it, his eyes go wide, and a sly grin appears on his face.
"So you're the one who is looking for the book about the Dispute," The man said, shakes his head in fake sympathy. "It is a very boring topic, so boring that it makes the law and magic textbooks for children. Perhaps I could change your mind with a book on your favorite hobby, meditating."
I shake my head in denial and point to the paper he is holding. It is a very tempting offer, even more so with meditating, but I'm already taking a class on it, so a book wouldn't do much for me.
The librarian stands up, and his eyes become narrow, he snarls, "Do you realize that you are asking information that is classified for students who are given the permission from the Omegas themselves to read about the Dispute? Besides, why do you want to know more about it?"
I cross my arms and said nothing, I know the answer, and I am confident that he does too. The Dispute is a disease that is spreading through the two territories that once was together as one state called New York City: District and Region. Instead of attacking the humans, the Dispute roots inside the companions and slowly expresses their "wild-nature" genes, resulting in the Companions to turn on against their human counterparts. I never saw Companions infected with the Dispute, but there are occasional reports of random humans who are injured with a similarity of being assaulted by their own animal friends. Why I want to learn about it is for personal reasons and a theory that I have with both Region (or Ares I like to call it) and District (Athena for this one).
"You're very quiet," The librarian remarks, then chuckles. "Oh yeah, you don't talk. You're fortunate that you are still here. Not many disables come this far in the Academy, especially for those being in the elite of their class."
I still said nothing, deciding whether or not I should be the good wizard or the wicked wizard. I don't want any trouble, all I want is to know about the Dispute, not like there's anything wrong to learn about current events, is there? Then again, the man is quite rude, and it is the wizard conduct to do anything, even kill, to get what you want. Magic may be the knife, but I want to use it for good rather than for evil.
"However, it's always the quiet one to speak the loudest," The librarian adds and flings out his sword he kept in a scabbard next to his left leg. "And the administrators would pay me good money if they found out why a student is searching for confidential information."
I freeze by the sight of the sword, my breath almost went out of my chest. The man's companion wakes up with an eye of red blood and bright orange swirling like a canvas. Then I sigh in frustration, guess it is my time to shine. I raise my hand to the air, several flying books that are on its path stop and redirect to the man head-on. The man tries to dodge, being a little surprised but then he manages to move away smoothly and slice the books in half, resulting in the shredded paper litter the ground.
His companion springs to its feet and charges for me. My brain screams for my body to work, but my muscles turn to concrete while an icy chill goes down my spine. With every step the companion takes, time seems to slow down, but it's not enough for me to think of a plan. Like the teeth, the size of milk gallons, reveal itself and about to close on upon my leg, an idea hit my mind.
I reach for my woven pouch in my pocket and toss it at the bear. Green smoke comes out of the bag, pausing the companion on its path. The smoke dissipates, the bear snorts and seem to breathe in the smoke. I smile on the inside, the effects will speed up now. The eyes looking at me starts to drop, its body sways from side to side, and it tries to fight over the balance of standing up and falling to the ground. I have wanted to do this, I give a poke to the companion's nose, and it was enough for the Companion to collapse. A few seconds after its fall snores come out the Companion.
I rub his head, causing more snores for the companion. The sleep potion works every time, especially when I make my own kind and the best part, no one dies. I look up at the librarian, his jaw drops and growls in his throat. With a yell of anger, he dashes toward me with his sword on his side to slice my body in half. He may use his brawns, but I got something even better, the brains. I go to my other pocket, finding a rubber band and toss it to the ground. The band snaps and wiggles on the field, a long rope made from leather slithers toward him. The librarian yelps in surprise and swings his sword, but the line catches his leg and continues to wrap itself around his body. The librarian attempts to shake it off, but the string soon has itself wrap and starts to squeeze. The man falls to the ground and wheezes for breath as the rope tightens by the second.
I snap my fingers, and the rope loses its grasp, leaving the adult to breathe. He looks at me and saw his sword in the ground beside him, he can't reach it even if he wants to.
"Well, do it," The librarian sneers, his breaths are quick and wheezy. "Just finish me, but you won't find the book without me."
I shake my head, I don't desire to kill anyone, even though Fang once said that killing isn't wrong if you are protecting yourself from harm. I lean over to the man, I can see sweat coming down his face and his eyes becoming shiny.
With another smile on my face, I whispered to him, "None of this ever happened."
He stares at me with wide eyes, and in a blink of his eyes, he looks around himself. As he sees me, a small smile appears on his face.
"Oh, hello," The librarian greeted warmly, then noticing he is in ropes. "Uh, could you help me? I think I am in a pickle right now."
I reply with a smile and with just a finger snap, the rope shivers and soon wrinkles to a thin string. I pick it up and store in my pocket, to use it later on. The librarian dust himself off, and as he looks at his sword, he snatches and it and put it back in his scabbard with his face red in embarrassment.
"Sorry about that," The librarian apologizes, as he sits back on his chair. "My companion must've taken it out of its place, she does that when she is bored. Then, why I was tied up there? Do you know how?"
I shrug, and then I point to the sticky note I gave to him a few minutes ago. The librarian rereads it, and then he exclaims. He stands on his feet and takes a run to some locked up closets, he searches something in his pocket, and with a twist and lock, a loud clunk comes out of the door. He digs somewhere in the closet and pulls back from it. The closet doors slam shut along with the sound of metal locking and the deadbolt going security on. The librarian goes back to me, and he reveals a beaten black book with shreds of leather peeling off the cover.
"Here you go," The librarian said with a smile. "Sorry about that, had a dreadful day. I will put this on your tab, if there are any problems with the book, let me know personally."
I nod with a smile, a sign of thanks and I take the book from his hands. I turn my back on him and tip-toe over the shred paper and ruined covers. I extend my hand, both doors open with such speed of the wind that introduce me back to the darkness. As the doors slam shut behind me, another fire ignites from my hand. I glance at both left and right and stare blankly at night.
"Fang, I know you're in there," I think, a smile on my face as my message diffuse like air freshener. "You're not going to scare me, even if you are hiding in the darkness."
A sigh erupts from the darkness, Fang step before the light and his tail low to the ground as if disappointed. He looks at me with a growl, "Did you have to do that Linfred? I was about to have fun, something I never had in about 3 years."
I roll my eyes, typical Fang, always want to have some mischief. Fang notices the book and says something in his breath. I tilt my head as if trying to understand what he said, but Fang walks toward the direction of our room. Leaving me behind, I catch up with him, my footsteps echo the halls while the fire flicker. Even though I may fear the shadows that are dancing about, a smile beams from my face, finally I found it, the answer to my questions.
*******
Does the answer to my questions have to be so complicated?
I rub my head and groan, the question swirls in my head in a non-stop whirlpool. I am now sitting on my chair of wood, the sound of rain is now banging against the wall along with my other three roommates snore as if they are dead to the world. With the occasional flash of light and candlelight, I skim over the first page, finding the diction to be of such professor level, possibly someone of such doctoral degree could interpret this.
It makes sense why the librarian would say it makes the magic and law books for kids, this one has terms that I don't know. For example, one sentence says, "The Dispute is considered to be a pathogen, with its antigens target animal cells and the process of spreading the disease within the host is considered lysogenic, but it's in its highest peak of poisoning the vascular tissues, the cardiovascular system, and manipulates the brain by the lytic cycle."
I take another sip of my black tea, the bitter yet strong taste of pomegranate slaps my mind to keep me reading this. I continue to the next sentence, still more weird looking terms.
"Any luck with the book?" Fang interrupts, causes me to jump and then look back at him on the floor.
I shake my head no, all I can see is just convoluted and unnecessary descriptions of the Dispute, nothing that can lead to how is it originated and what did the government do besides execution.
"My dear naive Linfred," Fang chuckles as he gets up from the floor. "Did you learn anything from the two years of my partnership and protection?"
I think for a second to remember any, "Always aim for the leg so the attacker won't escape? And then twist the neck for a quick clean kill?"
Fang rests his head on my lap, "No, take a look at the magic book, there should be one to summarize a book."
A spell for summarizing a book? All I say, or think, is that is starts with cheap, and it ends with cheat. Most of the time, using magic to write a report on a book you never read or use it to find the answers on the test is a crime in the Academy. The reason for is that one: not many people have the gift and having the advantage over the majority is considered unfair, and two: the expense of energy is sometimes noticeable and using too much magic can damage you permanently. One time, there was a wizard apprentice that wanted to find the shortcuts to magic and apparently if you put a lot of effort into concentrating the spell, it is effortless to summon them, but it costs a lot of your energy. This apprentice kept doing the method so many times that his brain broke down to nothing but mush. Long story short, the apprentice was labeled disabled and was taken to a government-sponsored organization where they care for the handicapped. The teachers for the Sorcery Department tells several classmates and I the same story every year in the beginning to refresh the first rule of magic: don't go to extremes or the events in the future will get messy.
I shake my head, "I am not going to do that, it's cheating. How do you know that there is a spell for that? You told me that you were a warrior's companion before I adopted you."
"True, but back at Region, some wizards would do experiments for the military," Fang said. "My counterpart at the time was a good friend to one. Boy let me tell you, those two would talk about what they did in the Academy. Just take a look, you'll be surprised that I am right."
I scoff, bringing forth my magic book from the shelf and levitating before me with the pages turn themselves. Ancient pictures dull on the pages along with the words of Latin handwritten until I find the chapter of condensation. After several sections of manipulating pressure, objects, and finally, a paragraph of summarizing or condensing a book. Huh, Fang is right, there is one. But still, I am not going to use it. With a hand twist, the book slams shut and go back to the bookshelf. I then turn the page, then things go very weird. The diction drastically changes, from being professor level to almost a report that a student could make in just a day.
I rub Fang's head for attention, "Fang, can you read?"
He glares at me as if I just asked a dumb question. "No, I don't know how to talk, of course I can read, why would you ask that?"
I show him the second page with the thought, "Read the page and tell me if you understand this."
He did, his eyes start to go wide and his jaw drops till he goes to the bottom of the page. For once, I never see Fang look this shocked, except for maybe the time when he saw the stuffed wolf statues of the deceased Companions at a field trip to an important trading post of the Pilgrims and American Indians. I swear, he still have the nightmares from that trip and it was three years ago.
"Huh, that's so weird," Fang said, looking at me with his still wide eyes. "I thought you said you had difficulty reading this?"
"I did," I agree as I point to the page. "But then, the reading level of it goes down several pillars. The question is, why would the first page be so complex and then the next page makes it easy for me to understand?"
"Don't know, but I can say that you won't be needing that spell to do it. By the way, what did you with the librarian?"
I said nothing while I glance away from his attention. Fang knows the gift I have, a curse that my mother gave to me when I was brought into the world.
"You used your voice did you," Fang asks, and then growl in his throat. "Linfred, you know what happens if you use your voice. With every wish you make with your voice, someone in this world will die."
"I only used it for emergencies, Fang, I don't abuse it."
"Right, like how many times did you do it? Two?"
I go silent, I stand up and get another long drink from the tea and sigh. Fang shakes his head in disapproval and goes back to his spot to rest. I know he doesn't like me to use my ability to get out of sticky situations and instead use my physical strength and brain. He still forgets that I am going to be a wizard as soon as I go through Graduation. Once I leave the Academy, I would come back to Texas where my Uncle Roberto and Aunt Rosalina live, stay there for a while and go for District or Region. Then I apply for a job of being a wizard with Fang as my guardian and communicator, the sole purpose why I adopted Fang when I came to the Adopting Companions Center.
"Look," I think, sitting beside Fang and rub his thick fur. "I had to, there was no way to avoid what would happen, if I killed the librarian, I would be in so much trouble, and then, you would be punished by execution because you weren't there. I don't know what I would do without you, I know that we both don't have similarities, but you are the closest friend I have."
Fang snores, possibly ignoring what I said. I feel hurt, I am honest to Fang, and I am serious, the administrators in the Academy are strict to having the companions with their counterparts and having an excellent student reputation. The punishment for the Companions is pretty much execution, and since a lot of students I know are pretty attached to their companions, they try their absolute best to obey all the rules and have their companions very close. For me, I love Fang, he may not be interested in magic or being very patient with me because of my voice and has to be my voice, he is like the older brother to me. With Fang asleep on the ground, I got up and goes back to the book to do a little bit more reading before I hit the bed.
The book goes from describing the Dispute to how it originated, at a secret government facility in the Region involving several hybrid dragons. The project was called, " Operation Achilles" that involves dissecting the hybrid dragons and using the donated organs that are at its highest peak of activity inside some Omega's dragon Companion so that it can be the "Classified Weapon" against the District. The Region thought it could destroy the District and combine the State to make it Region itself, or so they thought. With the advantage of spies, the District Alphas made another operation called, "Arrowhead" that is to find ways to destroy the "Classified Weapon." After several attempts and failures, there was this one biologist that had an idea: what if they weaken the dragon with a disease?
So then, with some mutated viruses and tests on companions, the Dispute was created. The Dispute, instead of slowly killing the dragon, it causes the Companion to attack against its Omega counterpart, started tyranny and destruction everywhere it went. It also bred with other dragons which sadly spread the Dispute to the next generations of dragons. Unlike the previous generations, the dragons are vicious and quick to fight and kill, in addition to being disobedient to its counterpart.
The conflict of the Dispute continue to spread, but luckily, the Wizard departments of both Region and District team up and were able to interrupt the spreading to the rest of the Companion population with a cure with its ingredients unknown. However, even though they were able to kill the dragon, the dragon's offsprings, and cure all of the infected companions, but the cure didn't completely eliminate the disease. It spreads like an environmental parasite, attaching to its next host and slowly go inside the Companion and does its dirty tricks that eventually cause the reports of injured humans and executions of Companions.
I take the final drink of tea, leaving my cup and empty, but my stomach is now full and warm. I steal a glance at the windows, the rain is gone, but there are several streaks of tangerine orange and baby blue in the sky now, the marks of the day. I sigh, time for a short nap for me before the Academy starts. Just as I stand back up and take one more look at the book, one sentence then catches my attention. It was the last one on the right page, and it looks a little faint. I squint a little, only to find something disturbing, "The Dispute, as one Omega of the District secretly stated in his interview, is, in fact, a hoax because of the Rebellion, a secret organization outside the States with the sole purpose of the uniting both the Region and District."
My breath escapes my lungs, along with my back starting to sweat. Wait, the Dispute is not real? I reread the sentence, to make sure I wasn't going crazy by sleep, yet it looks so real as if it is there in the page. That is impossible, how can the book explain the origin with so much credit and then bluntly say that it is not real.
I slam the book in a groan of frustration, and I blow out the candle, leaving me back to the room with light creep into the room. With my hand raise, I levitate from the ground was about halfway up the room my twin-sized bed with its woven quilts is holding on to the wall by just a few screws. I hit the bed and a few moments after my eyes heavily fall to a close, my mind slipping into unconsciousness. As my soul start to drift from my physical body, a disturbing thought into my mind, "The States fake the Dispute by forcing Companions to attack their friends. They would sacrifice lives just to keep them both Separated Cities."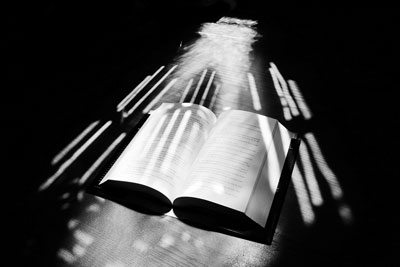 © Monica L., St. George, UT