Heartbeat
September 21, 2014
The air was cold, but she didn't feel it. Warmth spread through her body, making her fingers tingle. She saw the glint of snowflakes in his eyelashes. She prayed that he wouldn't hear the thumping of her heart.
As his lips met hers, a wave of serenity washed over her. She relaxed, letting herself melt into him. She thought of nothing but the way he felt against her. His lips smiled beneath hers; his cologne wavered in the air like a wreath around her.
She let her fingers trace the back of his neck, memorizing every detail. His hands were held tightly to her hips, steadying her. She clutched even more firmly to him as they broke apart. Their lips slowly parted, careful not to break the bond.
He smiled at her with warm, inviting eyes. She gazed back with undisguised happiness.
This all happened in a heartbeat.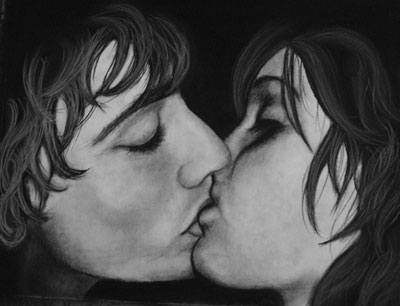 © Anna Y., St. Robert, MO