Ambrosia
December 1, 2008
He would always remember the day he learned to ride. It wasn't the first day he rode a horse -- that day was lost in the deep recesses of subconscious memory. No, he had been riding horses for years before he learned to truly ride.

She was the one who taught him to ride. She didn't give him pointers, tell him what he could do differently -- though he was sure that she could have found plenty of things he was doing wrong. It was the way she bent over her horse's arched neck, damp skirts flapping, with her beautiful green eyes lighting up in her tear-stained face as she laughed because of something he had said. It was the way she became one creature with her mare as she shook her head free of the encumbering hairpins and shouted into the wind; shouted with triumph because she was free for a short time.

He was inspired by her strength in the face of despair, challenged by her vitality and cleverness. He pressed his legs into his horse's sides, leaned forward, and laughed along with her, not because anything was funny, but because he was so glad to hear her laugh. She looked over at him as she slowed her russet mare to a trot. Her hair was damp from her tears and the rain, her nose was pink with cold, and her eyes were still reddened.

He would always remember the day that he learned to love her.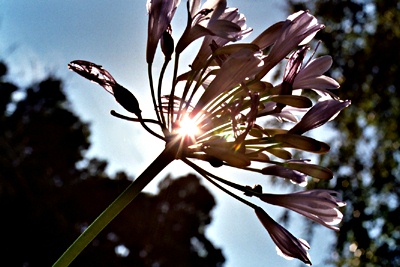 © Anonymous