Frost
December 6, 2013
Standing in the cold winter air, I take a deep breath. Everything smells of firewood and pine. Wrapping my coat around my body a bit more, I start walking home. The grass is frozen with a layer of ice beneath my feet. Whenever I step it crunchs and breaks. Seeing the trail of broken grass behind me, I think about how it will look once it thaws. If the differences in the lengths of grass will be noticable. After that, I try to step more carefully.
The icicles hanging on the trees shudder in the wind, threatening to drop on my head at any moment. The moonlight casts erie glows upon the grass. I quicken my pace, determined to get home before the snow starts.
My feet begin to tire. Seeing a lonely bench, I sit for a moment and try to warm my hands. My fingers are red from the cold, and numb. Hearing footsteps, I look around. But the park is empty except for me and the trees. Setting off once more, I promise myself a cup of warm hot coco when I get back.
The wind picks up and my face becomes colder. The icy wind brings tears to my eyes, blurring my vision. I can't feel my upper legs. Wishing I had worn more than one layer of clothing, I hurry on.
Turning a corner, my face collids into something hard. Stumbling back, I look up. Between my tearful eyes and the darkness surrounding me, I can hardly see. I make out a figure; a human body. A bit taller than me, male, shaggy hair. The boy takes off his jacket and wraps it around me. It's not much, just a thin, gray hoodie, but it helps.
I know who this is. I don't want to see him. "Go away." Shoving his jacket at him, I attempt to leave. I hear him following so I start to run. I run until I hit a patch of ice. Then I fall, face first, onto the icy ground. I hear him stop behind me. I smell his cologne as he helps me up. I gaze into his dark brown eyes as he steadies me. I feel him press his lips against mine as snowflakes start to land in our hair.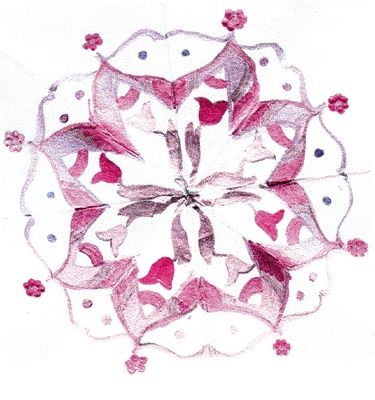 © Holy J., Elmont, NY