What He Sees
October 7, 2011
There is a sudden flash followed by a loud crack, and I look at the sky in horror. The dark clouds are billowing, and soon it will rain. I struggle under the weight of my brave blind knight, Jerod, who only moments before took an arrow to his side. His shoulder-length hair is falling over his shoulder so I cannot see the pain on his face, but I know it's there.
I squint in the dark and search for a place I can take Jerod, then look to the sky once more to search for the golden hawk, who has been our guide these last few days. Instead I am greeted with a large drop of water to my eye, and I blink it out as the rain begins to fall.
"Don't worry, Jerod," I whisper as I begin to walk him along slowly. He grunts and holds his side.
It seems like forever, but I finally find a small cave, and as the rain begins to drench our clothing and mat down our hair, I stumble inside with him. He lies on his back, grimacing and staring at nothing. I watch his sightless blue eyes and feel my throat tighten.
This is all my fault.
"I'm sorry," I whisper to him gently as I take his hand. "It's my fault you're hurt. I'm no help to anyone." A tear slides down my cheek as I think of all the people I've let down. My father, my kingdom, and now my knight – my strong warrior. All of them are hurting because of me.
I feel his cold touch on my face, wiping my tear away. He murmurs to me. "It's all right, Adoncia. Don't cry."
I sniffed and forced a smile, although I knew he couldn't see. He offered his other hand, and I placed mine into it gently.
"You know what I see in you?" he asked. I blinked and shook my head.
"What do you see?" I asked him. He smiles.
"I see a beautiful, confident, amazing young woman who will one day be the perfect princess of Alvaro." He winces, but only for a moment. I smile. There is another flash of lightning.
"And I see a brave, handsome man worthy of being an Alavron Warrior," I tell him.
"Adoncia," he whispers, reaching up with one hand to brush my hair from my face and resting it behind my neck to pull me gently closer. "You are the sunshine in my dark world."
"And you're my knight in shining armor," I reply as I lean closer still.
Our lips meet just as the thunder roars outside.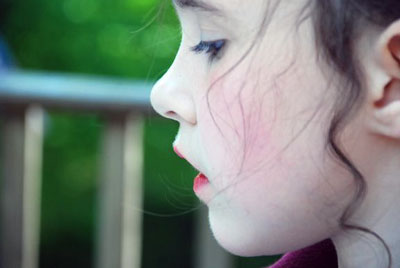 © Julie P., Rochdale, MA