More Romantic Than You Think
June 12, 2011
I first met him at a school fundraiser. I was handing out sandwiches, and he, coffee. When I came over to get a cup, he smiled at me. My hands curled around the cup full of steaming brown liquid I then deemed love.
The next time I saw him, he was at his locker with a friend. I heard his laugh ring through the hallway as he slammed his locker shut, and felt twenty high school girls sigh in unison.
When I saw him next, he was sitting in the advanced chem class, his ballpoint pen tap tap tapping away at his notes. His eyes were adorably squinchy as he concentrated on the lesson. I gave the teacher the note and hurried out. He didn't even glance my way.
A week later, he was at the coffee shop I frequented. I went up to the counter to buy a scone, and he was in front of me. As he left, I saw him wink at me.
After that, he joined the French honors society I was in. When he came in, he sat by me. He was completely engrossed in the meeting until he slipped me a folded note. As he left, he never even looked behind him.
When I got home, I read the note asking me out. I sat in stunned disbelief until my cell phone rang. When I answered, it was him. I asked how he got my number, and he said he just cared enough to find out.
That Saturday, he appeared on my porch with his car parked on the curb. It was the oldest clunker I had ever seen. On the way to our movie, it broke down. We spent the whole date pushing it around. It was the best date of my life.
On Monday, I opened my locker to find another note from him. Without even needing to read it, I said yes.
Two weeks later, we were on our fourth date when he kissed me. He said if there was a prom to go to, he would ask me. I said yes anyway.
The next month, he gave me a charm bracelet. It had charms representing every date we'd ever been on. I kissed him again, and he blushed. It was the first time I had seen him get embarrassed.
The week after that, I found him sitting on a bench in the park near my house. I started to run towards him, sure he had surprised me, until a unfamiliar blonde girl came over and kissed him.
The next night, when he came over for our date, he found a folded note and a jewelery box. After opening both, he no longer had me, but he had his charm bracelet back.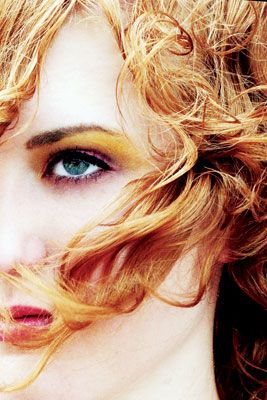 © Rebecca B., Marietta, GA