I Fake A Smile
January 23, 2011
Those deep grey eyes look into my eyes. As usual, my heart stops beating. I can't breathe. He walks closer and closer towards me. Do I look okay? I'm so scared.
I wonder if he feels the same way I do. We've been best friends for about a year ago. Everybody always says that the best relationships come out of friendships. Could we be like that?
When he gets close enough, he wraps his arm around me in an awkward embrace. "Are you ready to go to class?"
"Yeah, Dad." I called him Dad all the time. We both had our baby class together, and we were paired as partners. He's the dad, and I'm the mom. Kind of ironic, now that I think about it. He laughs at my little remark.
"Don't kill our baby today, okay?" He laughs at me. Of course. Yesterday I had accidentally dropped the baby, and the teacher told me that I had killed it. Now that was Dan's little joke now. He will never let it go.
We start walking to class together. He has his hand on my back, leading me with the simple touch. He always does that when we go to class together. The touch sends sparks on my skin. I look over at him, and he smiles at me.
Then my boyfriend appears right in front of me. He bends down to kiss me, and the he gives me a hug. I look over at Dan, and see that the smile is gone from his face, and he looks sad. I look at my boyfriend, and fake a smile. I fake a smile every day, every time, and every moment that I'm with him. I don't love him. I love Dan. So, now what?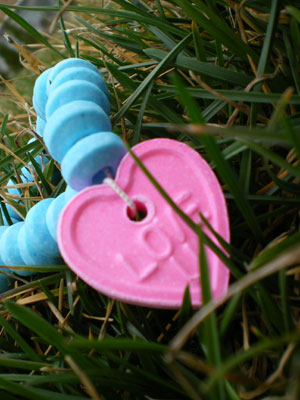 © Jennae P., Kennewick, WA