Bitter-Hearthed Stranger
January 17, 2011
Bitter. Cold. Darkness. It would seem love wouldn't be any of these words. But it seems that it was…today. Today was the day you died in my heart. You took her hand, not mine. In your strong, but reckless hands. You chose her, who got all. But not a second thought of me.

Happy. Cheerful. Warming. Those are the words I want most in my heart right now. For I am now alone. The windows were shut. The blindes locked away the light, from my isolated room. That's how it was always going to be for now on. Because of your lifeless soul that has brought me to this moment. I'm alone…

Betrayed. Uncared. Unwanted. Those words ran through my head unceasingly. They replayed over and over inside my throbbing head. It simply wouldn't stop. It was all because of you, and your lifeless eyes. Your lovely smile tortures me, while you held her hand, as I watched. She knew I watched in agony. But she continued to hold your hand. Smiling, that wicked look that said, "He's mine." While the other hand caressed your freckled handsome face.

Gentle. Loved. Cared. Those are words that I felt for you. I loved you, you probably didn't even know how much I did. You were sweet and kind. You made me feel like the only girl in the world. You would give me a look, from your brown beautiful eyes that said. "I love you." We'd meet up at places to talk and laugh about funny things. So no one, would interrupt us. You weren't mine, sadly. But I knew you wanted to. I knew you were about to ask me to be yours. Because the sparkle in your eyes that said your affections, had gotten stranger. But eventually that never happened. When she came along…

She came from a wealthy family. Who lived on the other side of the tracks. She attracted everyone with her bling and beauty. You were especially attracted. Like a moth attracted to a bug buzzers light. Your eyes lingered toward hers. Parting from my sad eyes. Your heart parted from my heart so fast. You made a scar in your place. You hurt me. Your heart never did come back to me…again.

While I suffered in pain. You would go to the movies with her. When I'd be crying unceasingly alone. You'd be kissing her, under the bleachers. When I'm alone reading love poems in the library. You'd be laughing with her at the place we'd always sit. Which was only a couple of feet from me. And I cry, hiding my face under the book.

Sweet. Kind. Handsome. Those were the words, that I thought of you. Before the blond thief took you away. Claiming you hers, for the taking. But it seems now, after months of torture. Months of crying because of your betrayal. Months of silence between friends and others. I've decided to let you go. To let go of the fact you will never be thinking of me, but only her. Its not worth being crying over a guy, so I let you go. But even if I say I'm letting you go. You will always be in the corner of my mind. Of the memories of us and our dreams together. Those memories will always be with me. It's funny how I say I'm letting you go. When in reality… I can't really let go. I guess I'm trying to reassure myself. But is it really working, I do wonder?

Farewell. Good-bye. So long. I hope you enjoy your time with her. But I only wish is, you will know the pain you put me through. But even if we might see each other every day. I would only see you as a stranger. You are the bitter-hearted stranger who tore my heart. Once lover, now traitor. I wish you farewell… my love.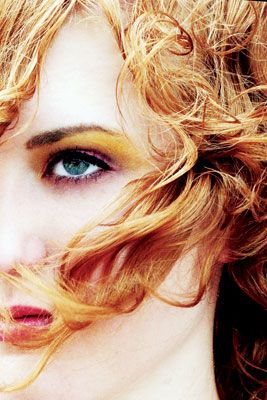 © Rebecca B., Marietta, GA