Joining their Love
September 12, 2010
It's over. It's done.
Those were the first words flying through my head when my best friend told me over I.M. that my boyfriend didn't like me anymore. I stared at the words on the screen, my mouth agape, my eyes wide.

Coward. Loser. Idiot. Words of hatred and meanness flew through my head. Then, "Why?" I said out loud. "Why couldn't you just tell me?" I sighed, and logged out. I placed my laptop on the floor, and curled up in a fetal position on my bed. Tears began streaming down my face. As mad as I was at him, at the world, I had to get over it. I had to stop loving him. But love is just so attracting. I didn't want to let go. I didn't want to. My hand was glued to the rope that kept me attached to his heart. I was slipping, sliding into the dark waters, away from the light of happiness and love. But then, the light above me seemed dimmer in comparison to below. I looked down, something that I had been avoiding. Below me was a light I had to squint to see through. When my eyes adjusted, I saw my best friends. Leila. Lacy. Faye. Lalasa. Cain. They were all holding their arms out, ready to catch me. I realized slowly they had always been, they had foreseen this. And slowly, I let myself go into their loving arms. I left him, and joined their love.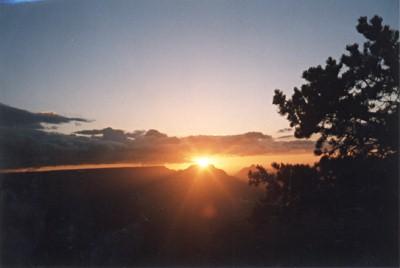 © Amanda T., Scituate, MA