Princess on the run chapter 1
June 24, 2010
One soft gentle touch, the most perfect touch I've ever felt. So sweet and caring, tending to my every need I love him so much. Every little minute spent with him was so wonderful and amazing, but it wouldn't last for much longer. I wanted more than anything to spend the rest of my life with Dylios he means everything to me our love is an inseparable bond. As we laid curled up together on the sand hand in hand with my head resting on his chest nothing could ever be as wonderful as this second but it won't last long soon reality will hit, and hit hard.

I've had an easy life filled with comfort and luxury. Being the princess of Yannon I could have anything and everything I wanted but now the one and only thing I want, I've never wanted anything as much as I want Dylios. But being the princess of Yannon I have to marry a prince, a prince my father finds for me.

Yannon is a small country near Rannon, its been around for over 1000 years but not many people know of its existents. The king (my father) is a peaceful man he allows, all the elves, ogres, Giants, fairies, and other creatures to live together with the humans in peace. The queen (who was my mother) died about ten years ago, I was thirteen and it wasn't easy on my father and me but we pulled together and made it through it all and now everything is going just fine except for the growing resentment I have toward my father for not allowing me to marry the man I love because I'm supposed to marry a Prince.

I curled up closer to Dylios and kissed his chest, he wrapped his arms around me tight. I kissed his chest.

"This is the last time I will be able to see you isn't it?" Dylios asked and kissed my head and held me tight.

"Daddy wants me to leave tomorrow morning to start traveling to Wannon to meet Prince Todios." I said and allowed him to pull me closer and to kiss my forehead. I was going to miss his kisses most of all they are so gentle and soft , so perfect in every way.

"I don't know what I'm going to do without you." He said and laid his head on top of mine. "I love you so much."

"I know you do, I lov…Iov…I love you too." I choked out the words, a tear began to fall down my face, he kissed it away. I just couldn't take it tears began pouring down my face. He tried to kiss them away, but I buried my face in his chest.

"its ok, it will all be ok. I promise." He said and held me even closer.

"How can you say that?" I said sitting up fast tears pouring down my face even harder. "How can you promise that. Its not going to be alright." I was losing it every ounse of control I had I was losing it my voice was rising and even more tears were pouring down my face. "I cant be with you, the one I love more than anything in the world. " "NO!" I yelled as he sat up and tried to kiss me, I pulled away. " you mean everything to me and my life isn't worth living if I cant have you!" I yelled and ran off all the way home back into the castle up the stairs and into my bedroom I slammed my door and fell on the bed and cryed even harder even though I didn't think it was possible I cried and cried into my pillow. I cant do it I cant marry Todios." I immediately sat up a plan had just come to mind. Maybe I don't have to marry Todios… the tears began to cease.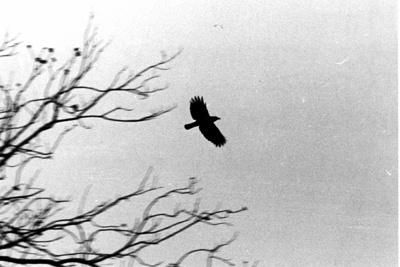 © Jacqueline T., Flowermound, TX