A Summer To Die For ch. 4 pt. 1
June 18, 2010
It was 9:55 (a.m.) and Teagan was sitting on my bed waiting for me. Hey! She was the really early one. It was only 9:55 and she told me she'd be here at 10:00, not 9:40. But I was almost ready now. If she were on time I would've been ready no doubt. I had originally planned to wear the clothes from last night, but they were too sweaty and dirty for me not to wash first.
Turns out I shouldn't have worried about what o wear though. When Teagan got here, she was dressed in a bikini with a loose halter sundress. She told me I would need one, too.
"And why would I need a swimsuit?"
"Well, for one, tonight it will be required. Two, you have a nice tan. And three, it just looks normal for someone like you and I to be wearing one." Yes, I did have a nice spray tan. But, no one had to know that.
"What's tonight?"
"I can't tell you that! It would ruin the surprise." She smiled, "But I'll give you a hint, hot guys!"
Oh. What could I possible say about last night? Matt had said he hadn't told anyone that he and Melissa had broken up. So he probably didn't want me saying anything. Although, we are going on a date soon. Teagan was probably a huge gossip, so I'll talk to Matt and get his opinion before I make a mistake.
I smiled and applied another coat of waterproof mascara, I'd chosen waterproof because I'd figured we'd be getting wet. We were wearing swimsuits.
"Don't get in such a hurry. We don't have a lot to do before sunset. The tourist attractions you have to tell you parents about and I'll show you some of the night place during the day. It's crazy different. Oh, and lunch!"
"What's for lunch?" I said as I walked over to my closet very glad for a subject change.
"Some new, trendy place. It looks good." Fine by me, as long as I didn't have to eat sushi.
A few minutes later I sat down next to her and announced, "I'm ready."
"So? I told you we were going to be slow pokes today." I didn't want to sit here and wait, but it appeared that I had no choice.
So we talked for a while. Teagan had lived here forever in a 6 bedroom, 4 bath, 4,200 sq. ft. home. She was so bragging. My house in Vermont was bigger anyway so I didn't even pretend to be impressed. Just graduated high school and was dating Seth Miller, he had just graduated, too. All in all, Teagan was a pretty typical teenager like me.
It was11:08. "Well, Hun, let us get moving." She laughed and jumped up. Again, I followed in suit.
We stopped at a couple of tourist attractions you couldn't not go to. The kind that your parents want pictures of and drag you to when you're on a family vacation. Teagan and I ate lunch at about 12:20. The name of the new and trendy café was Bristow. It was more of a modern contemporary restaurant and quite pricey. No sushi, but I wouldn't go back, the food sucked.
Then I saw The Night Spot. That was what Teagan called it, The Night Spot, she told me everyone else did, too. There wasn't much trash or littering, surprising. It was a beautiful pond that had a small waterfall just low enough for diving, or jumping. Lots of green and a few tourists, was kind of out so not many people wanted to drive out just to see it.
"The best thing though is that no one has ever died here. Not a single person. The key is that we all look out for those dangerous people." Pause. "You won't even recognize it tonight." This was going to be crazy. Very, very crazy.




It was a totally different place at night. The beautiful and serene setting was now replaced with masses of people and loud music.
With all the guys I knew Teagan would be showing me, I decided not to have any drinks, like usual. This time, though, I didn't want to slip up with something as opposed to my usual reason, cheating.
Rick or Mick or Hick was all too out of it and saying way too personal things. I never had minded when a guy called me hot, I didn't now, but it still got uncomfortable.
"You are so hot." Grab, well it was an attempted grab anyway. I think the hot count was up to 12 now. "Do you go to school," He said, "like, here?" This would be the third time he had asked that. I told him no, then yes last time, I'll try no again.
This just wasn't one bad guy, I'd had three before this just as bad. Matt should come and then I could (finally) have fun. These guys were too far gone and too grabby.
Speak of the devil. I looked around and saw Matt at the edge of the crowd. I wonder if he'll talk to me? We made eye contact and he smiled then started walking my way.
The guy in front of me was getting way too grabby, so I hit his knocked his drink to the ground. "Oops. Looks like it's empty. You should go and get some water."
"Yeah, yeah, some," He said the word as if it had never been spoken, "water." Then Rick Mick Hick couldn't stop laughing as he left. Finally.
Matt walked up to me and put his arms around my waist. Before I knew what was happening, my feet were off the ground and we were spinning.
"What're you doing?" I hissed.
"What?" The innocent act.
He stopped the spinning and sat me down; people were staring. "We need to talk." What was he doing? Did he want everyone to know? Matt and I started walking toward a few trees. I was leading.
Kissey noises. "Oooh, Matt's girlfriend is leading him to he woods, oooh." More kissey noises, but even more shocked faces.
"I'm not his girlfriend." I shook my head. "Ew."
I waited until we were a good distance away before spoke, "I didn't think we were telling anyone."
"I went to the police."
"Oh."
"No. I told them that Melissa and I had been broken up. They told me I could go to jail for withholding evidence. And I told them they were just trying to intimidate me and then I left." Matt paused and ran his hand through his hair. A weak smile played at his lips. "I wouldn't be able to watch random guys flirt with you and do nothing about it. I have to have you and everyone has to know it." I smiled, Matt was such a good guy. He did the right thing and he proved how much he really liked me. Then we started kissing. But one thing bugged me the entire time. He hadn't gone to the police because he was doing it for Melissa, he was doing it for some other girl, I was the other girl. True it wasn't that big deal in the case. He didn't do it so why did it matter if they were broken up or not? Then I thought, how would I feel to be in Melissa's shoes? I knew the answer to that: it would feel sucky, super sucky. Your long time boyfriend finds another girl a week after you break up and he only goes to the police because he likes the other girl so much. It would be much, much more than sucky, that I can tell you.



When we got back to the party everyone was giving me dirty looks.
"****." Someone said.
Enough. Why was everyone looking at me? A lot of people went to the woods to make-out, it wasn't just us. BAM! Then it hit me: Everyone thought he was still with Melissa.
"Matt."
"What?" He leaned down so he could hear me.
"Leslie." Teagan dragged me away from Matt. "I wanted you to find a guy, but not him. Do you even know who he is?" She looked at me incredulously.
"Yes. I do."
She stared. "Well explain!" Some drink splashed over the edge of her cup and came dangerously close to hitting my foot.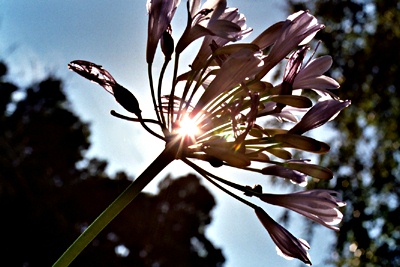 © Brandon W., Redwood City, CA