Take Me Back to That Night
June 16, 2010
As I sit here tonight, thinking about how this could have possibly happened and where things went wrong, my mind wanders back to that one night. That night you promised me forever. That night you told me you'd always be here. That night you held me tight and told me that you loved me. What happened? Was there something I didn't see? Was it all a lie? Did I ever really mean something to you?

Thomas and I were taking a walk by the lake on a warm, August night. August 4th 2008 to be exact; I remember it perfectly. Things between Thomas and I had been a little shaky lately. We were both working through our trust issues. I was willing to work through anything for him, though. I cared about him deeply. I wanted us to work.

We walked along the pathway surrounding the lake, hand in hand. We strolled in silence, but not an uncomfortable silence. We were just content to be together. I was gazing at the moonlight against the lake when Thomas broke the silence. "Do you want to go sit down? We could go on the swings if you'd like," he said. I answered, "Sure. Let's go on the swings." We walked over to the little playground next to the lake.

I propped myself up on one of the swings and Thomas did the same. I was still staring at the lake, when I sensed Thomas staring at me. I glanced at him and saw him smile. Not his usual giant grin, but his innocent half-smile. The way he smiles when he gazes at me intently. I blushed and cracked a slight smile.
"What are you thinking about?" I asked Thomas.
"I'm trying to figure out how to tell you the things I want to tell you."
"You're good with words. Just say it."

Thomas hopped of his swing and stood in front of me. He grabbed a hold of my hands and I looked up at him. My heart was racing and I had loads of butterflies in my stomach. I didn't know what to expect. But then he cracked his special smile and I took a deep breath and listened. Thomas began, "Megan, I know things between us haven't been going so smooth lately, but I want to change that. You are the most important person in my life and I don't want to mess that up. When I tell you I love you, I mean it with all of my heart. Megan, I promise you that this is forever, you and me. I'm never going to hurt you or break your heart. I'll always be here, no matter what." He held me tight and promised he would never let go.

I believed you. I put my trust in you.

Now, it is one year and seven months later. You're gone. You walked out of my life. You shattered my heart into a countless amount of pieces. I honestly loved you with all of my heart, but that doesn't matter anymore. You're not coming back. You've moved forward and left me behind. You told me you would never leave. You promised forever, remember?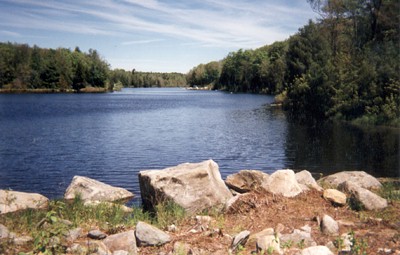 © Elizabeth A., Milford, CT