I'm Sorry That I Love Him.
June 12, 2010
I pass the two of you in the hallway everyday, and I avert my eyes so I don't have to see you. It breaks my heart. I hope you know how lucky you are. He's incredible. And don't take this the wrong way, but you'll never know him like I do.
You can never insert yourself into the summer that we spent together. And there are some things that he's told me, that he'll never let you know. You'll never make him as happy as he was that day when we were locked out in the pouring rain, and he kissed me, and then we danced, and then we kissed again.
You can have him as long as he'll keep you around, but I'll bet he never told you "I'll come back for you someday, because I love you. You're the girl I want to marry."
So have fun while you can, and I'll continue to look the other way. I'm sorry that I'm in love with your boyfriend.
And by the way, you're invited to our wedding.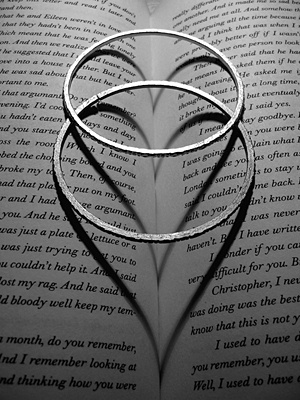 © Julia K., Old Tappan, NJ