I Have Never Seen Her Cry (3)
May 18, 2010
Sam's Point of View:

Ok, Jacob, so what if I lied? What if I wasn't over you? What are you going to do about it?

We agreed to stay friends after the first breakup, and the second one was no different. You said you still loved me, just in a friend way now. I said that was fine because I felt the same way. Stupid Jacob, how could you not see that I was lying?

Don't get me wrong I wish I was over you, I really do, and I go through my days 95% of the time thinking I truly am. The problem occurs when I'm bored or alone, that's when the thinking starts.

I remember everything about you, like your favorite songs: "Almost" by Bowling for Soup and "Hey Jude" by the Beatles. I know that your favorite color is blue and that you have a very cute dog, named Jenna.

You have one older sister, Taylor, she's a senior, and one younger brother, Tyler, and he's seven. I have met both of them as well as your parents and I love them all, they seem very sweet and it seems like they care for you a lot, just like I did and still do.

You try to be cool and funny, but most of the time I end up laughing at you rather than the jokes you tell.

You have yet to tell me your middle name even after I told you mine and you want to be a teacher when you grow up, just like me. You go through life thinking that you have everything figured out.

You love Harry Potter, hate Twilight, and like golfing, though you're not too good at it. You are one of the guys who wears Abercrombie and Hollister; you always have to look your best.

Jacob, I remember all the times we spend together, hugging, kissing, watching movies, walking together. Everything is still there, like it happened yesterday.

Your problem that you will never admit to anyone is that you care too much about what other people think. For some reason you think that everyone, including your family and closest friends, have expectations for you that you aren't living up to. I tell you all the time to just live your life, if people don't like the way you're doing it, they can get out of it, but you, being your stubborn self, refuse to listen.

My problem with you is that you're going to be busy all summer, but that's no different from during the months we are in school. Sometimes I feel like a burden, that you need to "pencil me in your schedule" and that I'm just another thing on your plate, your never ending to-do list, that I'm more like an added stress, rather than your best friend. . .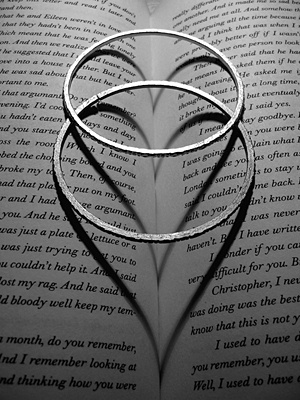 © Julia K., Old Tappan, NJ