chance
February 11, 2010
The bright specs of light cover the vast sky. No twinkling stars lit her sorrowful heart. That light had been switched off a long time ago by his departure. Her only console now is the shiniest star standing high in that sky.

He promised her that star belonged to them. That bond, according to him, was to last all eternity. But, he failed.

The crunchy grass feels cool through her shirt. Far away, an owl howls, breaking the silence of the night. She sniffs in the smell of the cold earth and picks up the faint scent of daisies at a distance. A full moon illuminates the backyard of her house in which
they had spent countless hours gazing at the stars. She turns to face another direction that doesn't bring so many aching memories.

He didn't seem real at first and it took a while to soak it all in. There was no telling if he was tricking her into some game. Time proved him to be that guy she had yearned for that helped her know the real her.

But she lost him because of her own mistake.

She stares at the star like an addict. That's the only thing left of him. "Is there still room for me in that star?" a voice behind her asks.

She quickly turns to encounter him. It's no hallucination. But him.

This time there's not going to be any hesitations. Her life's been full of regrets and this is not going to be another one.

"Yes," she says.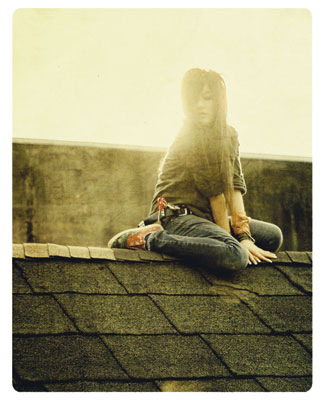 © Hailey J., Lake Oswego, OR