The Perfect Stranger (Preface pt. 2)
January 20, 2010
I couldn't think straight.

Usually when I sat at home, thinking was all I could do. I'd let my mind wander, flying on outspread wings to places untold, catching onto thoughts and carrying them as far as they'd go. But tonight, I couldn't think of anything else but the beach. The beach and that girl. She was interesting to say the least, and a picture of her kept pushing its way into what fragments of thoughts I could actually hold on to.

I frowned, looking around my house, trying to find something to distract me. My old dog, Bullet, lay on the floor, in all of his hound-dog-mutt-ness, sleeping the hours away. My parents weren't home, but that wasn't out of the ordinary. I normally wouldn't expect them until one in the morning at the earliest, when they'd stagger home, drunk, and find something or another to yell at me for.

A sigh made its way past my lips. I wasn't one to sigh often, so I was caught by surprise. Finally accepting my obvious defeat, I stood on shaky feet and began to cross to my bedroom. The hallway surrounding me wasn't full of family photos or old memories. No, the walls were bare. Always were, always would be. When I reached my room, I was grateful. The paint was the perfect color for me: a deep blue that seemed to envelope you every time you set your eyes on it. I smiled at it now, collapsing onto my bed.

And then I gave in, letting my mind wrap around the images of Lily. How she spoke, what she said, what she looked like. Any little thing to give me a hint of who she was. She'd spoken so darkly of love...but, then, she seemed amiable enough. This girl was going to make me lose my mind. Bullet's paws scraped along the hardwood floor, alerting me of his presence. I smiled at him. His steps were slow and labored as he approached, hefting himself with difficulty onto the bed beside me. All energy spent, he lay his head on his paws and settled back into sleep.

"Bullet," I said, marveling at how the silence had suddenly covered us so thickly, "you're getting old." He didn't say anything, but I could tell he appreciated my noticing. I lifted my hand and tousled the fur on top of his head.

The clock seemed hesitant to finally signal it was midnight. I stared at it, watching as the numbers slowly changed, each minute making me think more and more of this mystery girl. I wanted nothing more than to sit next to her again, listening to her every word, hanging on to her thoughts like they were my lifeline. God I was going crazy.

It hadn't really occurred to me until just then that she was a stranger. My mind seemed unwilling to wrap around this thought. No one seemed less like a stranger to me than she had, and I hadn't even tried to evaluate her thoughts. I don't know what drove me to suddenly want to cheer up that sad, beautiful girl. Maybe it was the way the wind picked up her hair, making it float around her head in gorgeous tendrils. Or, perhaps, it was just the sight of the noontime sun on her that attracted me, wanting to fix that frown that seemed to darken all of her features. Whatever it was, she wasn't just a stranger.

She was the perfect stranger.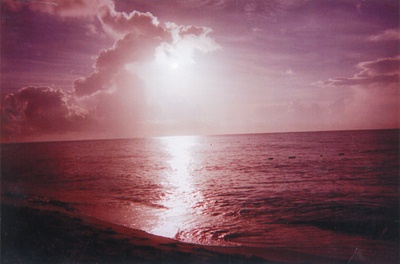 © Angela F., Bonham, TX