Untitled yet two
December 22, 2009
After that, our relationship changed. As Aristotle once said, "What is a friend but a single soul dwelling in two bodies." We were those two bodies by which once soul was connected. I felt Drew in ways I had never felt anyone before. I had a sixth sense for him. We could dance around each other while confined in a small space cooking, not once bumping each other and causing a spill. It was easy for us to be happy. It was natural.
But Peter still did not understand. And neither did my mother. Her usual bickering of my clothes, hair, shoes and daily routine were upped, she was constantly criticizing me. I grew increasingly irritated at her.
My father kept his distance. More than once I'd run off in the middle of the night, tip toeing downstairs in black, to meet Drew at the lake. I saw my father several times, sitting at the table nursing a glass of hard liquor. He would look up at me, taking in my apparel, then sigh and look down, never once saying anything. He never told my mother and we never discussed it. That's the way we were.
Peter gently reminded me often that people could change. So could their feelings, and he thought I would get hurt. Little did he know that I would be the one to hurt everyone.
But it wouldn't be my fall that would cause pain.

"He's sweet," I said. Peter shook his head and whacked the tennis ball over the net. I swung at it easily and he returned it again. This was turning into a battle.
Peter wiped at sweat as we came in for a water break between switching sides. I was up 7-6. He hated to lose. "He's controlling."

"You seriously don't know what you're talking about."

"I watch you skip off to anywhere to meet him. I see him touch you. Elle, he's not right."

"Whatever," I frowned. "Let's get back to the game." Peter's little talk had driven me wild. It was my serve and I fired them at him, each time hitting the ball harder and harder. He swung wildly for them, but they were too fast.

"Slow them down!!!"

"NO!"

"What the hell?" He yelled as another went soaring past his face. Peter flung his racket on the ground and stomped away.

"Hey!" I screamed. "It's forty love! You gonna forfeit?"

"Yes!!" he screamed back. I followed him over to the bench where he was sweating into a towel and panting. He shrugged off my hand on his shoulder.

"Peter," I whispered. He looked up, scared.

"I'm losing you."

"What? Sweetie, it's only a game."

"No," he said. "I'm losing you. You're my best friend."

"And I always will be."

"Whatever," Peter said and walked away. I balked for a moment, not knowing what to say. There had never, ever been a doubt in my mind that we wouldn't be friends forever. I loved Peter like a close sibling and it made me ache to think of losing him.

"Peter!" I yelled, dropping my racket and water and running after him. I sprinted up the stairs and caught him as he was leaving through the automatic doors of the gym. "Don't go."

He had fire in his eyes, but tears too. I reached out to touch him, my fingers spread across his cheek. And when I pulled him close, he collapsed into my arms. "I'll never leave you," I murmured into his ear. Then I locked eyes with Drew.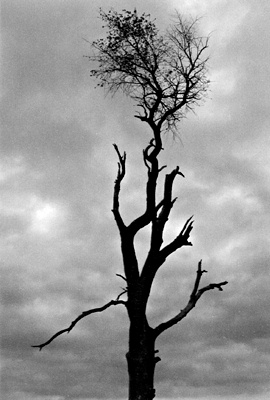 © Cassie H., Carmi, IL