In a Room filled with people
November 9, 2009
For a long time i had given up on the words "i" and "love" and "you"
although my only real relationship was Jeremy Wallace in the fifth grade
but i seriously doubt when your in love you'll enjoy kiss a boy who leaves leftover peanut butter stuck on his lips.
High School was another way of walking away towards your biggest problems - Boys
i wasn't popular and i wasn't socially disturbed, i guess you can say i was the average girl
the average girl with the average amount of friends and average amount of problems
i was considered average , but then you came along.
In a room filled with people , i seemed to notice you
its funny how you notice the people who never seem to notice you , at least that's what i thought.
Normally I'll doze off in that class , history and i was never meant to be.
I loved how you raised your hand only to put it right back down, you were unsure
i loved how your book bag was filled with teared up loose leaf and crumpled up paper , you were messy
for a long time i had given up on the words "i" and "love" and "you" , i had given up on them ... until i met you.

June 16 , senior year , the day i and love and you suddenly didn't have a place to stay.
i spent two years coming up with ways to tell you how i knew from the day i saw you
those words were real , two years bringing up pointless conversations about baseball, two years giving you excuses
as to why sitting with me in lunch would increase your reputation from new quiet kid to average guy who sits with average girl
two years .... and today was the day high school ended , where i thought i and love and you ended , and where you and i finally never came true.
You gave me your yearbook and I handed you mines , you smiled and i couldnt help but stare , to me you were perfect and for two years i was a coward.
I didn't need to make things awkward by signing your yearbook with lovey dovey stories i had made up in my head a million and one times or confess how i thought you were the one , i kept it short and sweet.
" I never enjoyed History until i enjoyed it with you , you made these last two years , unforgettable " pretty lame if you ask me . I gave you your yearbook and you handed me mines , and then smiled , i love that smile.

Two years have passed and my thoughts of you faded away
One morning i was back at home visiting my mom when i stumbled upon that yearbook the one i never had the guts to open to page 115 , the page where you signed.
Page 115 Aaron Wesley you signed " In a room filled with people , i seemed to notice you "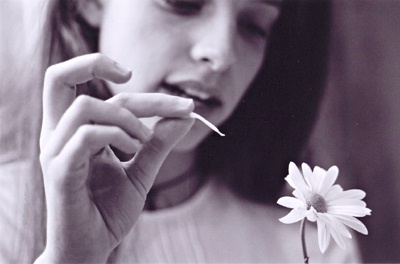 © Emily B., Houston, TX