Fearless
October 16, 2009
The thunder cracked, but no one seemed to notice. Everyone was too busy dancing with each other, having a good time, and there was no room to talk over the thumping beat of the music. I had only been talking to Alex for a couple of weeks now and was completely surprised when he asked me to his school dance. I wore my best dress. Butter yellow, short with an intricate one shoulder strap. Beautiful. As the dance came to a close and we walked outside, we noticed the rain that fell waiting to drench us. Screams were heard all around from girls who didn't want their make-up to run, or the hair to be ruined. Total chaos had broken out. Me, personally, I loved the rain. The lightning illuminated the sky and the thundered roared to grab everyone's attention. Ironic how we had just left a dance where the music and flashing lights almost followed us outside. I took hold of Alex's hands, surprising both him and myself as well, and pulled him into the rain.
"But your dress?" he said. "It doesn't even matter, being here with you, it's where I want to be." I replied boldly. I let go of him and twirled around laughing and smiling as the rain engulfed me. Alex came up behind me, and wrapped his arms around me, he smiled as the thunder made us both jump. He quickly kissed me and said, "You looked amazing tonight, but right here in the pouring rain, with no cares in the world, with your eyes sparkling and your smile wide, you look beautiful."
I smiled and looked up into the sky as it lit up once again with a lightning strike that seemed to hit almost ten feet away from us. As I let out a small scream, I tightened Alex's grip on me. As I laughed at my moment of fear, I looked him in the eyes and said, "I feel beautiful out here with my hair a mess, my make-up melting and my dress clinging to my body. Because when I'm with you I feel fearless." Now any time it storms I call Alex up and drive to an open space, turn the music up in his car and dance go out and dance in the rain.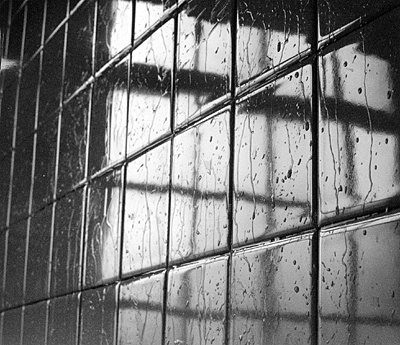 © Jared S., Pompton Plains, NJ