The Dollar Bill
May 28, 2018
I've only ever been in love once. It was the type of love that some people search their entire lives to find. The sole foundation of our finding each other was predestined, and the future of our lives was to be determined holding each others hand. We met at an ice cream shop. Well, technically we had first met in high school, and never crossed paths. He was one grade ahead of me, but I never knew his name. I was out with my friends one night, I believe it was the last day of school, but I can't remember. My memory is not as good as it used to be. We decided to go to the local ice cream shop, where he and I had really met each other. Now, this part of the story is something I will never forget, pay close attention now. He was a cashier, and the first words he said to me were "Your total comes to 3.50". I handed him a five dollar bill. I  heard the register ring and pop open, and he was counting out one dollar and fifty cents. I heard the register close, and looked up. He was reaching out to give me the change, and he looked at me. He had soft, kind eyes. I lost a sense of where I was, it was as if all that mattered was us just looking at each other. When he began to smile, I felt it in my stomach. We were somehow connected, and I was not the only one who felt it.
"Oh, um. J-just a second, I-I think I may have counted your change wrong" he said to me.
"D-don't worry about it" we both were stuttering. Listen to the story now. I saw him grab a pen, and scribble something on the bill. Through the transparent tip jar, I saw his hand shaking. He was holding his arm out to me again with the money in his hand. "Just forgot to add this" he said. I grabbed the bill, and noticed it was the same one. I looked at him with a furrowed brow. "Flip it over" he said. In smudged black ink was his phone number. "My name is James" he said.
"That's Grandpa's name!" my Granddaughter squeaked.
"Yes, child. Listen to the story now" I told her. She slumped back in her chair with an impatient grumble.
I folded the dollar bill neatly, and pocketed it. I smiled at him, and he smiled back. Once again I had lost my sense of place, and my friend nudging me on the arm was persistent enough to bring me back to a much less glamorous reality. His eyes were a mirage, you see.
"What does that mean?" the little girl interrupted.
"I forget you are but seven years old" I was speaking to myself. I suppose I am retelling the story to myself. My memories slip like sand through an hourglass, and so I would repeat the tale until I go. This memory, I promised would not slip. I went home that night with a wonderfully odd feeling in my stomach. The butterflies that sleep and rise from time to time were suddenly woke, and fluttering inside of me. I slept with a smile on my face. We dated throughout the rest of high school, and my memories of the time are fleeting like glints of sunlight. We dated throughout college—different schools, same state. We met at coffee shops and ice cream parlors that were half-way between each campus. He became an electrician, and I a teacher. We bought our first apartment together, and then our first house together. We decided to take a walk when the moon was taking the sky after dinner one night. We strolled through parks, and he took my hand in the direction of a garden. I walked over a bridge with tea lights lining the edge, and into a garden of daisies. My favorite flower. I looked down at him, then got emotional. My hands were shaking when he put it on my finger, and he kissed me. I kissed him. We had such a special kind of love. Our wedding was intimate; we went to our tiny hometown chapel, and then back to our house to be with our families. I don't remember much of the day. I do remember little things. We would fight sometimes, but I don't know what about. We would cook dinner together and sing songs. In the morning, we would drink our coffee, read half of the newspaper, then switch. The best part about our relationship was the fact that we were best friends, so the years felt like minutes, and everything else was like living in a daydream. Our first born was named Samantha, and our second was Nicholas. As parents, we did what we could. Raising kids is just like growing flowers. You nurture them, and they grow and they're beautiful. Each accomplishment of theirs is like new petals blossoming. And, you never want those petals to be blown away like yours are. And when my children grew up, they didn't need me to nurture them anymore; the world gave them all the water, and all the sunshine they needed. But now that both of them are gone, one petal remains on my flower. Yet, his love was there for me. He was there when each one began to fall, and he was always there to help me grow them back. His love was like a natural resource. His love was like water, keeping me alive, hydrating me, and quenching my thirst of being wanted. I remember your mom coming to visit me, and telling me all about your Dad, and the fun they would have together. And Nicholas, well, I can't wait for the day when I hear those stories all over again from him.
James and I promised not to spend money on gifts for our twentieth wedding anniversary. I found a clever loophole. So did he. He said he was going to get breakfast with one of his friends the day before. I saw him sneak into the house with something in his hands. Daisies they were. My favorite flower. The next day we spent as we usually do. There is nothing we enjoy more than the company of our children, so our day was just that—ours. Samantha and I went grocery shopping, and the boys went to the driving range for a bit. When we got home, James and I did what we do, and cooked a gorgeous meal for the family. And he surprised me. He told the kids to set a table outside, and light candles while he made the drinks. I came out to the sun beginning to set, and to a table beautifully arranged with candles and a delicious pasta dinner. The music was of course our song. I'd love to never forget this day. The kids went inside after their plates were empty. I heard the water run in the sink, and the clinking of dishes. They were letting us have some time together.
"We have the best children in the world" I thought aloud.
"Yeah, I bribed them" He laughed.
"Speaking of which" I began "I know we said no money on gifts, so…" I watched him pull out his chair, and spring into a light jog towards the door. He returned with the flowers in his hands.
"We said specifically 'no spending money on gifts', so I didn't" He said. He handed me the daisies. "Do you remember where I proposed to you?" He asked.
"Well, in a gar…" I realized where he had gotten them. "Is this from…" my voice trailed off.
"Twenty years, and I still feel the same way I did then" he finished. I smiled and I cried.
"James," He smiled at me. I pulled a dollar bill out of my pocket, and handed it to him. He looked up at me, confused. "Flip it over" I said. In smudged black ink, was an old phone number. "I've kept that in my wallet, since the day I met you". He didn't say anything."Technically, I spent five dollars forty years ago to give this gift to you, I hope you don't mind".
"I love you" He said. And that was my favorite anniversary.
"Aw! I love you too Grandma!" the little child squeaked.
"I know it, I love you too, child" I reminded her. "Now, he decided to frame the gift I had given him, and hang it on the wall of our home" I continued. We had a nice home. We have good children. I was glad that when it happened, they were stable, and they were home for the next two months.
That holiday was one of the best; there weren't many presents (I felt I needed to clarify that in order to avoid much questioning by my Granddaughter), but we did enjoy each other's company. "You know the games that Grandma plays with you and your sister on Christmas eve?" The child's face formed a smile and she shook her head up and down aggressively. "I love those games!" she shouted. "Yes, well, I used to play those games with your Mother when she was around your age. We played those games on that Christmas day, you see". Then when we were done, something strange happened. The laughter seemed to abruptly transition into silence, and we were all comfortable with it somehow. The silence was a sign of content, almost. Then I remember little Nicholas chimed in saying something very sweet. He just said simply that he was grateful for his life, for his school, and mostly for his family. After, Samantha said something of the same value. Then we all began to discuss the good parts of our lives. It doesn't seem like much, but that was a memory very special to me, and it stood out in the kaleidoscope of my lifetime. Other memories stood out too, but most not as cozy as that one.
"February fifth, darling, was the worst day for your Grandma" I didn't know how to tell this part of the story to a child. "I found him on the couch at home… he was breathing heavily, and he had his hand right here". I lifted her arm and placed it on her heart. Right there. It's called a heart attack. I brought him to the hospital. And, nothing could be done… "Well, then why is Grandpa James sitting right there?" she asked me. "Listen to the story now" I said. You see, when He died, so did I. The simple reason was because I loved him. But, more than that, he was a part of me. The funeral, is something I had worked so hard to forget, and I succeeded in doing so. I don't remember much of my life after it happened. I just remember feeling lonely. Except for when my children visited me, that made me happy. But, it was hard to be happy after. I couldn't get into much detail with this part of the story for two reasons: one being I don't remember much (because I spent so much time erasing it), and the other reason being I didn't want to get the sweet child too upset by seeing Grandma cry. And so, I left some parts unsaid for the both of us. "When I walked downstairs, I would see the dollar bill I gave him, every morning". It became too difficult to look at. I wanted to tear it down, and throw it away. I did, and then I was even more sad. I couldn't just erase that memory away like I did to the others. And maybe it wasn't good for me to see it everyday, but I should at least keep it somewhere. Not knowing what to do, I took it out of the frame, and I put it where one would normally keep their money—in my wallet. "It stayed in my wallet for years… and I still have it in there". I pulled it out for her to see, and I smiled at James. He smiled back at me. She was in awe of the artifact, and understandably so; it really is something special. I look at her, and I don't doubt that she'll have her own dollar bill someday.
Little did I know that after I said goodbye to him, I would be saying goodbye to finding love for the longest time. You see, when your lonely, time stretches. My days felt longer, as did my nights. My heart was broken for a long time, and I picked up the pieces to become happy again, but once you break something, it's never as strong as it once was. I was weaker. How do you recover from losing the other half of yourself? I found solace in taking care of my children. That part of me, I can say was still there. They told me they didn't want to go back to school. I could understand that, but I knew it couldn't happen. "If I had let that happen, I'm not so sure that you're Mother would be at the job she's at now" I pointed out to the child. She looked confused. I knew this was much for her to hear, but she asked. She's old enough. Your Mother and your Uncle had to take another week or two, I can't remember how long specifically. I had to call their school, and tell them what happened. They assured me it wouldn't be an issue, and it wasn't. Well, at least there it wasn't, but not where we were. I made an effort to do normal tasks; I made us breakfast. There was silence. The only time silence was comfortable, was when he was there. I wanted to make it better, but I didn't really know how. So, I was just there for them. I was there up until they had to go back to school again. At least they were leaving the shock of what happened behind, and then they were going through the long process of trying to be ok again. So was I, and I didn't know where to go, or how to get back to who I was. I threw myself into anything. I took cooking classes, I worked at the library, and I joined a gym.
"But why?" the cherub asked with wide eyes.
"That's a good question, sweetheart. And I suppose it's because he was my best friend, and he always kept me company, and I missed that. I needed some kind of distraction". That was an honest answer. I still talked to him everyday, and I'm sure he was doing well. I was getting there. I talked to the kids almost everyday, too. Nicholas moved to California, and he started a business with his college friend. Your Mother stayed in school for a little while longer, and you know where she works now.
"In a hospital!" she said proud of herself.
"Yes, in a hospital" I shook my head up and down.
Well, I was happy that they were fine. I was too, I suppose. It was still hard to look at his closet, and see clothes that won't be worn again. I had to store away all the jewelry he ever gave me, and every photo album, and every sweatshirt of his I slept in. It became too painful to look at. But, at the same time, I still needed something around me that reminded me of him, I felt that one piece would connect us without hurting too much, and it did.
"Listen to the story, now". I was coming out of the gym, and I saw that a rainstorm was about to drench the town, and so I had to finish my day in a hurry. I got out of the gym and headed to the grocery store. I needed ingredients for a new meal I learned in my cooking class. I went into the store, and looked above me to see dark clouds, I needed to hurry. And so, I got my eggs, my bread crumbs, my limes, and so on. The gloom outside was growing melancholy. I practically ran to the register. The man ringing up my items was tall, and lean, and he had a short, black ponytail in the back of his head.
"Thirty-two sixty-seven" he said. I handed him thirty-two, but no sixty-seven. "You're short sixty-seven cents" he said. I saw the rain begin to pour.
"I'm so sorry about that" I told him. I fished out my wallet from my purse, and just grabbed whatever was left, and handed it to him. I thanked him with an out of breath smile. I had to get home before the storm got really bad. It was raining hard. I slammed all the doors of my car shut; adamant in keeping out the rain. But, I loved the rain, it reminded me of the way he made me feel. I didn't start driving just yet. I thought about the rain, and how he made me feel. When we first started dating, I used to spend an unusual amount of time on looking pretty; I mastered makeup looks, and styled my hair to perfection. And one date we got caught in the rain. My hair was frizzy. I was a mess, undeniably. But, he told me I looked perfect. He always made me feel like I was perfect, and the rain reminds me of that feeling. I pulled down my mirror, and looked at my frizzy hair, and smiled at it. I was ready to see him again. I was ready to remind myself of where he was. I went into my purse, and pulled out my wallet. I opened it. The rain started to pour. I looked inside, and my heart started to beat heavier and faster, until it dropped in my stomach. Lightning cracked against the sky. He was gone. The bill was gone. I opened the door, and slammed it hard. I could feel my feet slamming against the drenched concrete as I ran back to the store. I felt the minimum amount of oxygen go to my lungs. I found the tall man with the black ponytail.
"I was just in here I payed for my groceries I forgot to give you change I gave you a dollar bill please do you have it please please please tell me you do have it oh please oh god please, do you have my dollar bill please" I couldn't say anything else. I looked into his blank stare in want of a rescue. Save me. Tell me you have it. Say something, please.
"I'm sorry" he gave me an explanation, but I couldn't hear anything else after those two words. That was it. That was really the end, I thought. He was really gone…
"What did you do after that?" the child asked me timidly.
"I went home. That was all I could do" I said. I got in my car, cried, went home, and I crawled into bed, sopping wet. But, like I told you before, your Mom and your Uncle always know how to make me feel better. Uncle Nicholas called me the next day, and by the next week, a plane brought him home to me. I had missed him so much. He was worried about me, but I told him he didn't have to worry about me. It was hard, yes. I won't deny that it was the hardest thing I've ever had to go through in my whole life, but my kids didn't need to feel my pain, too. They had enough of their own grief. They eventually got through it though, and your Mother found your Father, and now I have my little grandbaby.
"That's me!" she squealed.
"Yes, that's you" I laughed.
"How did you get through it, Grandma?" she was much wiser than her young age.
"Well, sweetheart, for a long time I didn't. After I lost the bill, I was lost, too" I began. I stayed in bed for a couple weeks, and then found that it was too lonely, and I knew I had to get out of bed sometime, so I did. I got up, and made myself breakfast, lunch, and dinner. I went back to my classes, and the library and the gym, and I just tried to live my life again. It wasn't easy. It wasn't easy losing that one last piece of him, and it made me weaker. It broke me. And I was broken for years. And although I still have scars, I was still surviving. He grabbed my hand. But, on the brighter side of the story, I did become so good at cooking that I took over the class after my teacher left on maternity leave. I was responsible for running from store to store to get ingredients for the students.
It was a gorgeous day; the sun was so brilliantly gold, and the clouds were scarce. I was happy. I went in the store, and got some vegetables, and beans, and such. "Listen to the story, now" I said again. I went to the register, my items were being scanned, and they were being placed in bags. "Fifty-three fifteen" I heard the cashier say. I reached into my wallet, and pulled out fifty-five dollars and gave it to him. I put my groceries into my cart, and went to collect my change. I reached out my arm, looked up at him, and in his hand was a dollar bill. I flipped it over, and written in smudged black ink was a phone number… he found me again. I had tears in my eyes, and I looked into his. He had soft, kind eyes."Hello" he said. "I'm James".
"That's Grandpa!" the child exclaimed.
"Yes, child" I said. "That's Grandpa".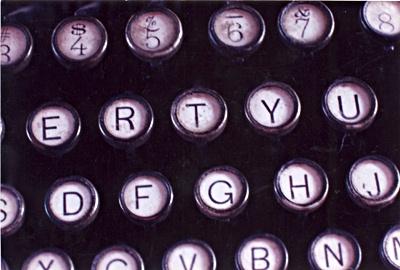 © Mary A., Fullerton, CA