Deserting Childhood
April 9, 2009
Red, hot fury coursed through her veins. Angry tears streamed down her face and into the white carpet. It was the first time in 5 years that she had cried like this. She was throwing a temper tantrum. She was 9 years old and had just moved out of the U.S. to Italy. Her dad got a job there and they just got up and left. He only asked her once and she was excited at the time to go, but she had no idea how painful it would be.

She couldn't take it. All her friends were back in America, all the people who spoke perfect, normal English were back in America, and everything she ever learned was back in America.

To make things worse, she had to repeat a grade because she didn't know any Italian and there weren't enough slots for her in the grade she was supposed to be in. How could life get any worse? Italy was so stupid. All of those people walking around with their stupid accents and their stupid pizza. She wished so dearly she could return to America. Nothing on Earth would make her happier. She longed for her friends. She longed for English. She longed for home.


Just two days were left until her 14th birthday. This was her birthday present: moving home. 5 long years in Italy taught her fluent Italian and a lot of European history. High School would start in 2 months so she had the whole summer to reconnect with friends. Finally she would be able to return home.

As she got out of the airport and into the New York City heat and pollution, she realized how different things were. Everyone was speaking English. The license plates were bigger. The whole atmosphere was different.

Once she arrived home, the first thing she did was called James, her best friend who she had been emailing once every month she was there. He sounded so happy that she was home. They agreed to meet in the old Chinese food store they used to go to all the time in 10 minutes. She walked into town and waited for James to arrive. As she waited, she noticed something very, very strange.

Everyone was speaking English. People were driving around in SUV's and minivans with air conditioning and 15 miles per gallon. The streets were crowded with cars and buses. Not a child was to be seen running around with a soccer ball. It surprised her, actually. And then she realized why everything was so strange and so foreign. She realized why America was not the same place it used to be.

Just at that moment, James ran up to her and gave her a huge hug. He was grinning so widely she could see the last brace on his teeth. He stepped back to look at her only to notice she was frowning.

"Why so sad?" James asked.

"I miss Italy," she replied.

She truly meant it. Italy was the greatest thing that ever happened to her. It was such a peaceful place where everyone did what they wanted to do. There was so much nature and freedom. You could not go 10 yards without spotting a soccer ball. Kids ran through the streets screaming and playing tag, and sometimes she joined in. She could just run without thinking about cars or buses or trains. It was so free and open there.

"But… you were so happy to finally come back…" James pointed out, very much in shock to what she had just said.

"I practically grew up there. I left my childhood behind in Italy. I left something behind that I'll never get back. Of course I miss it," she said in a melancholy tone.

"Oh, come on, I miss being a kid, too."

"You wouldn't understand… Italy's different. It's so free and open and no one cares what you do. I got to be a kid to the fullest extent. Then I grew up. I couldn't have gotten a better chance to end my childhood on a good note."

She contemplated the thoughts she had just spouted. Italy was a special place to her. She held it close to her heart and she would miss it and all the people in it all her life. She never imagined coming to such a conclusion, but she didn't regret anything she did in Italy. Even moving there. It was all worth it.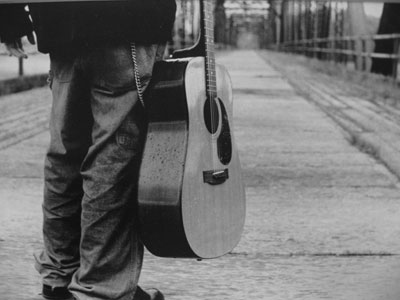 © Bailey M., Eagan, MN