Underwater Adventures
January 22, 2009
There's too much air in the room; it's thick and sufficating.

You know, they say that if a guy calls you mainly by a petname, it could mean he's seeing more than one woman; keeping track of every name can be tricky.
I clasp my hand to my sternum.
"Get. Out." I manage to squeeze the words past the mass of hatred that likes to accumulate in my throat.

Your baby browns search my eyes for just a shred of trust, or empathy.
"Babyyy Girrrlll! You don't mean that, and you know that!"
Damn; he's got me there. Wait, hold on- I do mean it.
My courage is like a bag too full of marbles. All the big Cat's Eyes keep escaping and you've got to chase after them constantly in order to have all of them. Losing my marbles. Ha.
"Oh really? I don't MEAN it? And I'm sure your other only girlfriend didn't mean it when SHE dumped you too, huh? Yeah, that's it; she'll come crawling back to you, groveling for forgiveness. Because SHE'S to blame, right? This has nothing to do with you not being able to keep it in your pants at all, does it?"

"Don't be like that, Baby Gi-"
"Don't." I cut him off, "EVER call me those two words EVER again." I sort of growled on the 'evers' in that sentence; it was a nice touch.

"Janae...I made a terrible mistake. You are my EVerything. You - you taught me how to be real, and how to be genuine. Janae you made me who I am today, and I'm so, SO thankful for you." He spoke slowly and deliberately and milked every syllable. He would've been convincing to the naked eye, but when you're wearing bulls*** glasses, it's easier to spot the lies.
"I did an awful job then, because you're nothing but broken glass. Broken glass and mouse traps and 305's and those electric dog collars. All you do is hurt me whenever I get close, Scott." Tears started flowing just then, breaking both my voice and my bag-o-marbles.

"I need you, Baby Girl. You keep me honest! This is where I want to be - with you." A single tear rolled down his left cheek, stopping exactly mid-cheek.
End freaking Scene.
"Stop it, okay?! Just stop it! I need something good, and wholesome, and HEALTHY, Scott! Something that's good for both people in the relationship...oh whatthehell is it...mutualistic, that's it. You're my parasite, Scott. The leech to my effing human. Anyway, I thought I told you to get out?"

"I...I really didn't think you meant it. I mean, we can work things out, right?"
I watched the glassy look in his eyes turn to sand. He was irritated with me for not allowing him another chance. Angry, almost. He must feel that he deserves it for some unholy reason. I'm exhausted already. This is usually where I give up. Give out. Give in.
Mental gathering-of-marbles. Both mine, and his.
"I need a clownfish. I'm the sea anemone, Scott, and I need a God Forsaken clownfish!"
Collapsing on the couch, I just cover my eyes and sob for a moment, pulling my knees up toward my chest.
Quietly, but with as much force as I could muster, I said my last words to Scott.
I looked him square in his beady round eyes and proudly pointed at myself:
"Sea. Anemone."

With that, the bastard just turned and walked out of the door.
Out of my door, out of my life, out of my existance.
God, I have so much to deal with now- like a divorce for the "in a relationship" people. Splitting the furniture, the last of the bills, the pictures, the actual house, the pets, the car payment. All while artfully dodging any form of communication with the weasel-y bastard.
Everything is falling out from under me, but coming together at the same time.
Like I've decided to paint my own picture instead of struggling with the pieces to a puzzle.
With a deep breath, I grasp the pillow that lay next to me on the couch against my chest.
I giggle softly to myself, and stare blankly out of our - no my apartment window.
"Looks like I get off Scott-free from this one."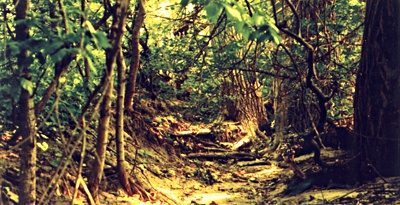 © Dan B., Papillion, NE