There we were
December 21, 2015
Midterms had just ended and the motion was incessant. College admissions rolling through the door along with grades and scholarships and other promises of the future. Suddenly the gapping gray void of adulthood started lurking; an apparition which appeared whenever thought about. You only go through high school once and for four years it sucks all the life out of you and once you're done it slowly breathes it all back in: rewinding the clock.
There's a lot of growing up to be done in four years. It goes from parents to braces to acne to boyfriends, to grades to expectations to virginity to college. A microcosmic life. But it's journey is as inevitable as its end. And you leave with a few scares and scratches, but mostly with experiences, memories. Friends. That's what I had.
<><><>
"Ten bucks says I can throw this across the room, rebound it off the clock and have it land in the trashcan," Sam said gesturing to a crumbled up study guide. We were atrophied on beanbags, destroying evidence of high school by tearing up old work. 
"Yea sure," Gil said sarcastically from the beanbag across from Sam. Sam stood up and shoot the paper into the air, hitting the clock, and perfectly making it into the trashcan.
"I won," Gil smiled at Sam from across the room. Sam sat back down and continued to pull seemingly endless pieces of homework from her backpack, tearing up all of the bad quizzes and tests. Obliterating her most time consuming projects. Laughing at bad grades, smiling at good ones. I just sat there watching and laughing how inconsequential all the work was, because , without a doubt, that piece of paper just thrown away represented a weekends-worth of stressful studying.
We had decided to celebrate the end of midterms, and with it the end of high school exams. It was our "we're-almost-second-semester-seniors party", but with popcorn and movies instead of boys and red-solo cups.
"Let's watch The Great Gatsby," Raven said to know one in particular, innocently scrolling through the options on OnDemand.
"Sure," I agreed. Honestly it really didn't matter what movie we were watching because we were done. None of it really mattered because Gil was Yale bound and Sam was as sure that she was going to California for college as she was about studying architecture. Then there was Raven who had just a few more months until freedom, and after that who knew the next time she would land. It was all ending. It didn't matter what we were saying or what we were talking about. We had lived like nothing else mattered for four years and we were reaching the zenith. 
We all started to get ready for the movie. Blankets, pillows, lights, phones plugged into their chargers. Then as soon as Raven clicked "okay" to buy on OnDemand--
"We don't have any popcorn! Gil I vote you," Sam interrupted. 
"Me too," I chimed in. Gil pried her eyes away from her phone and gave us all a half-annoyed stare. Lazily she got up and started walking to the back of the room to the stairs. 
"Don't start it without me," Gil said, looking at us from behind her back. So, of course we did.
We had made it through the previews by the time we heard Gil coming back up the stairs. "Hey! I told you guys not to start it without me!" came from behind us as we all turned toward her, watching Gil fast-walking toward us. Her long legs moving like hands on a watch, counting down. Gil was the tallest out of us by three inches, we claimed she was basically a giraffe. Her right foot had made it through the door and into the room when she looked down at her phone. Time seemed to stop as her left foot caught on the door and the entire popcorn bowl went up into the air, raining our dinner down on Gil as she fell. An accidental phone alarm ringing in our ears.
It was probably one of the funniest things I had ever seen.
She was absolutely fine, and by the time we reached her she was cracking up. Soon our enormous laughter turned to sobbing as we all sat there holding each other, shaking bodies amid a stream of popcorn. There we were, cusping. Between everything, almost legendary second semester seniors, the bean bags may have well as been our thrones, high and above the conquered masses of torn up papers and dirty popcorn.
They were my people. The entourage that I studied with, ate with, partied with, and traveled with. The people that knew I was sad before I did and helped me before I knew how to help myself. I don't know how to move forward without them following behind me, so for that moment, the smallest second in the midst of our entire lives, we conquered time. It was not the significance of the moment that made it important, it was the regularity; it was our friendship trapped into a bubble and sealed forever. There we were.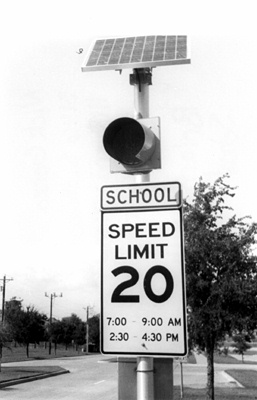 © Nick G., Highland Village, TX