Maddie(Clara)
December 31, 2014
Zoo lights last night
(I live near D.C),
Beautiful patterns of flashing light,
A bad day,
Tears.
Cold, chill, slowly walking, waiting, crying, wanting to sleep.
In the darkness of my heart's shadows,
A little girl comes.
"Madelyn," her mother calls, "Maddie."
An awakening.
The little girl, a baby, practically, squeals and runs across my path, away from her mother's reaching arms, and into my eyes.  
Maddie looked like me as a child, blue eyes, pink hat, pure as a snowflake.  
Precious.  
We almost bonded for a moment, her gaze melting across my outstretched hand like sleet falling from the heavens.
Christmas.
The sleets descends from the sky like Emmanuel descended into Bethlehem, as the little girl's gaze descended onto mine.  
Descend to me, abide with me, I prayed silently.  
The little girl, Maddie, will not walk with me physically through life, although I will carry a piece of her in my heart.  
But it is me she reminds me of, a giggling little girl with a down coat and a fluffy pink hat.  And the reason I am crying now is because I know that little girl is still in me somewhere.
I believe that she is lonely and frightened sometimes, and unhappy, because there is little in the landscape of my heart to be happy about.  And I cannot abide that.
I thought I could not abide the pain, the sadness, or the anxiety, but this is worse than any of that.  
Sometimes I feel that I am not ready to be cured.  Sometimes I am afraid of what will be left when all the ghosts in my eyes are gone.  
Maddie taught me the answer.  It is that little girl. 
And I am ready.  
I am ready to let that innocent child walk in the sun again.  
I want to be reborn in a caul of wonder and let her see the world through my eyes.  
I want to feel her laugh.
I do not want her to be trapped or frightened or sad any longer.  
I have to get better because she deserves more than this.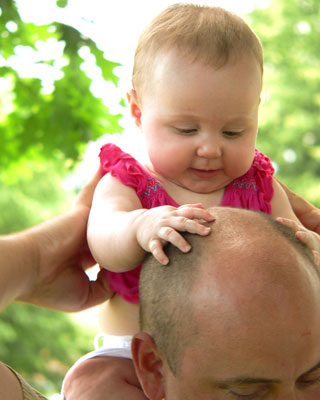 © Lukas D., Conway, AR