Heart
December 10, 2008
After he left I sat there for like an hour. Why couldn't I say it? I know how he feels but why don't I know how I feel? I've been with Zach for over a year and I still haven't told him that I love him. He's told me so many times and then he just sits there and waits like he did tonight. I feel so hurt. After sitting there waiting for me to say something for like fifteen minutes he just got up and left, leaving me sitting there in the middle of the restaurant holding the box. We are only eighteen, how can you decide now if you are ready to make such a big commitment. I don't even know if I still want to be with him. It's just too much for me. So I got up and left. Maybe no one noticed that I had sat there alone for so long.

Even though I thought that sitting there would help me think it made me feel worse. By the time I got home my eyes were red and my feet were sore. That walk was way too long to be in three inch heels. Why would he just leave me there because I didn't answer him? He is so shallow. If he had really wanted to marry him he wouldn't have just handed the ring across the table and say, " so will you?" any respectful guy would have actually got down on his knee and told me the reasons why he wanted me to marry him instead of just leaving when I sat there in shock.

Tomorrow when I see him I'm going to tell him how I feel and how I don't think I can be with someone who just leaves me sitting in a restaurant because I can't figure out what to say. I don't love him. That's why I couldn't answer him. That's the only reason I could think of and it has to be true. We've been together for so long that I thought I did. But what if I regret this decision. And by the time I realize that he has moved on? What am I suppose to do now? I do love Zach. Well I think I do. Or do I just love the fact of being with him because it is familiar? Maybe I should just take a break from guys all together. Or take a break from him. The guy of my dreams, or so I thought. I'll take a trip far far away. Maybe to England or Australia. And when I return I will know how I feel, and he will know how he truly feels. If we can't stay away from each other, for like a month, then we are truly in love and it is not just the thought of love.

As soon as I got inside I picked up the phone and called Zach. No answer. Five minutes later I called again. There was still no one there. "That's odd. He left like an hour before me. He should've been home by now." Once again I tried to call. What was going on? Was he just avoiding my calls? Or was he really not home yet? I know what I will do. I'll go shower and when I finish he should be home and I will call again. Half an hour later I got out of the shower and went straight to the phone. It rang twice before someone answered.

"Hello?" The voice on the other end said.

"Hi, is Zach home?" Who could be at his apartment? He usually didn't have company other then me.

"Sorry he's busy at the moment, can I take a message?" This was really weird. He always answers the phone, even when I am there. Who is this girl taking his messages?

"Um…sure can you just tell him that I am really sorry about tonight, and I really need to talk to him. Oh and also tell him that I love him."

"Ok, are you Zach sister Marie? Cause you don't sound old enough to be his mother." Now this is really getting weird. This person on the other end was obviously not related to him. If they were they would have recognized my voice.

"No, I am Zach's girlfriend. Who are you?"

"You can't be his girlfriend."

"And why is that? We have been dating for over a year."

"And I have been with him since we were fourteen."

"So are you saying that we are dating the same person?"

"Yes, I think we are." And that is when my heart shattered.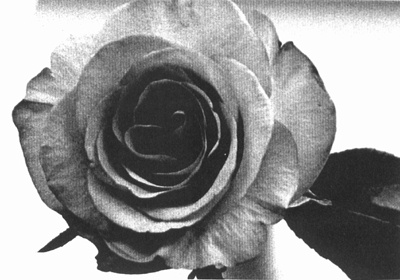 © Liza C., Seattle, WA